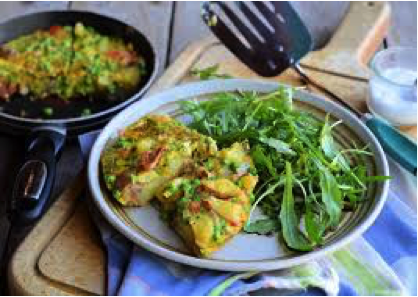 Combine your favourite vegetables in to a frittata for a great lunch or light dinner.
Ingredients:
·       150g pumpkin
·       2 teaspoons olive oil
·       1 small red onion, peeled and roughly chopped
·       ½ head broccoli, diced
·       ½ red capsicum, diced
·       70g small mushrooms, chopped
·       2 garlic cloves, minced
·       4 eggs
·       2 tablespoons low-fat parmesan cheese, grated
·       2 tablespoons low-fat evaporated milk
·       Pepper
·       1/3 cup frozen peas
Method:
Preheat the over to 200°C (180°C fan-forced). Peel the pumpkin and cut into bite-seized cubes. Place in a baking tray, drizzle with 1 teaspoon of olive oil and toss to coat. Bake for 30 minutes.
Add the onion, mushroom and garlic to the tray and drizzle with the remaining teaspoon of olive oil and toss to coat. Continue baking for 20-25 minutes, or until the vegetables are cooked through.
In a medium-sized bowl, mix the eggs, parmesan cheese, evaporated milk and pepper with a fork until combined.
Heat a non-stick frying pan over medium heat and cover the base of the pan with the baked vegetables, capsicum, broccoli and peas. Pour the egg mixture over the top and cook the frittata for 11-13 minutes, until it is golden brown on the bottom, using an egg flipper to push small areas of the cooked egg mixture aside to allow the uncooked runny egg mixture to flow into the middle of the pan. If the mixture is browning too quickly, reduce the heat.
Flip the frittata or slide the pan under the grill for a few minutes to allow the other side to be cooked. Slide onto a plate, slice and serve with a side salad.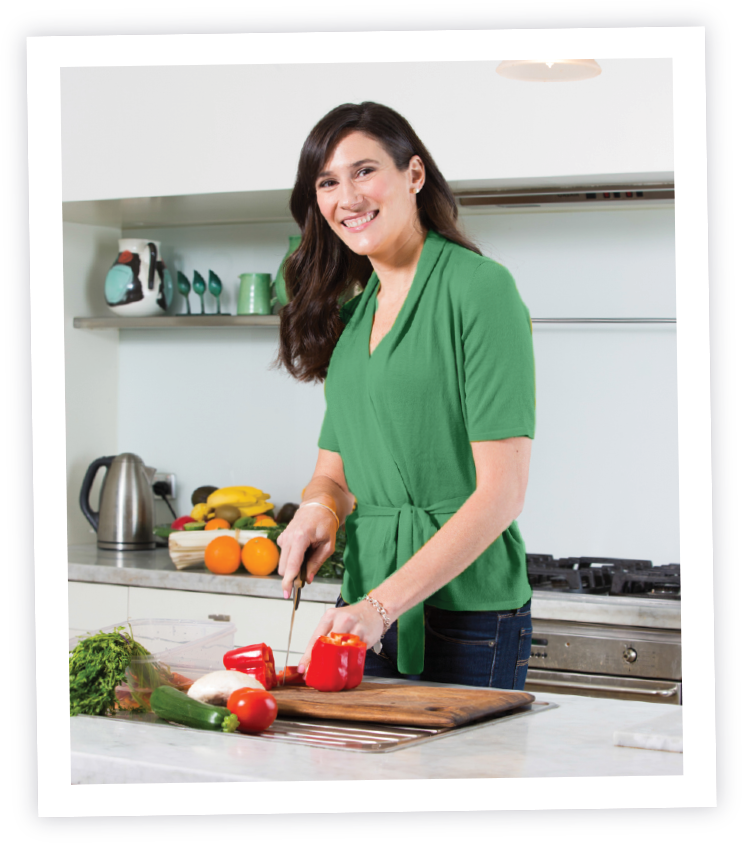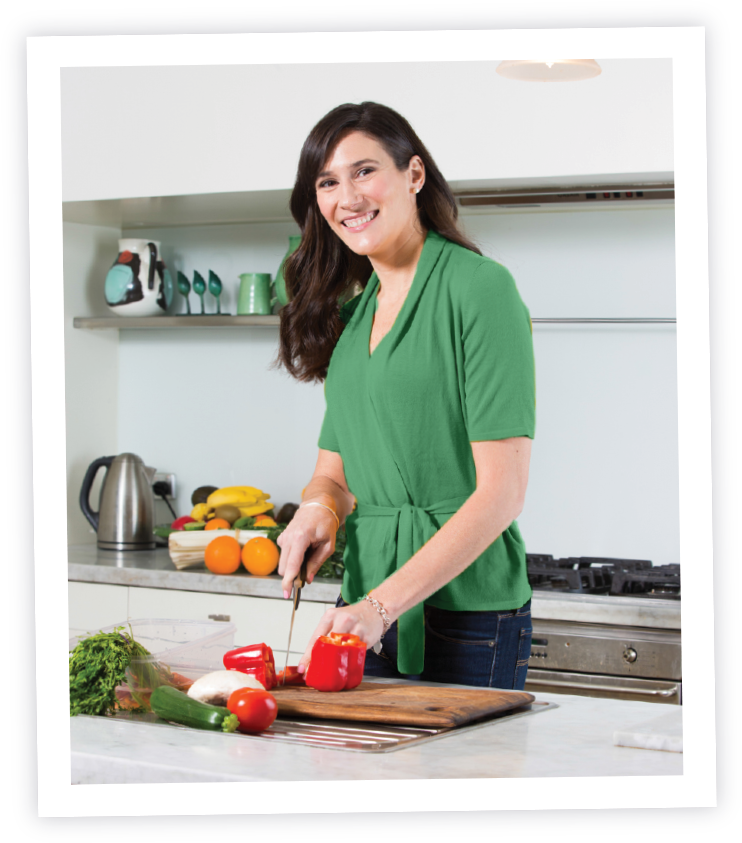 straight into your inbox!
Send your details now to receive Melanie's recipes designed around a range of dietary needs including improved fertility, weight loss, general heath and wellbeing through improved nutrition. Receive the recipes specific to your needs.