Avoiding listeria, mercury, trans fat and toxins whilst optimising DHA, fibre, iron and folate. Confused about what to actually eat? Let me show you.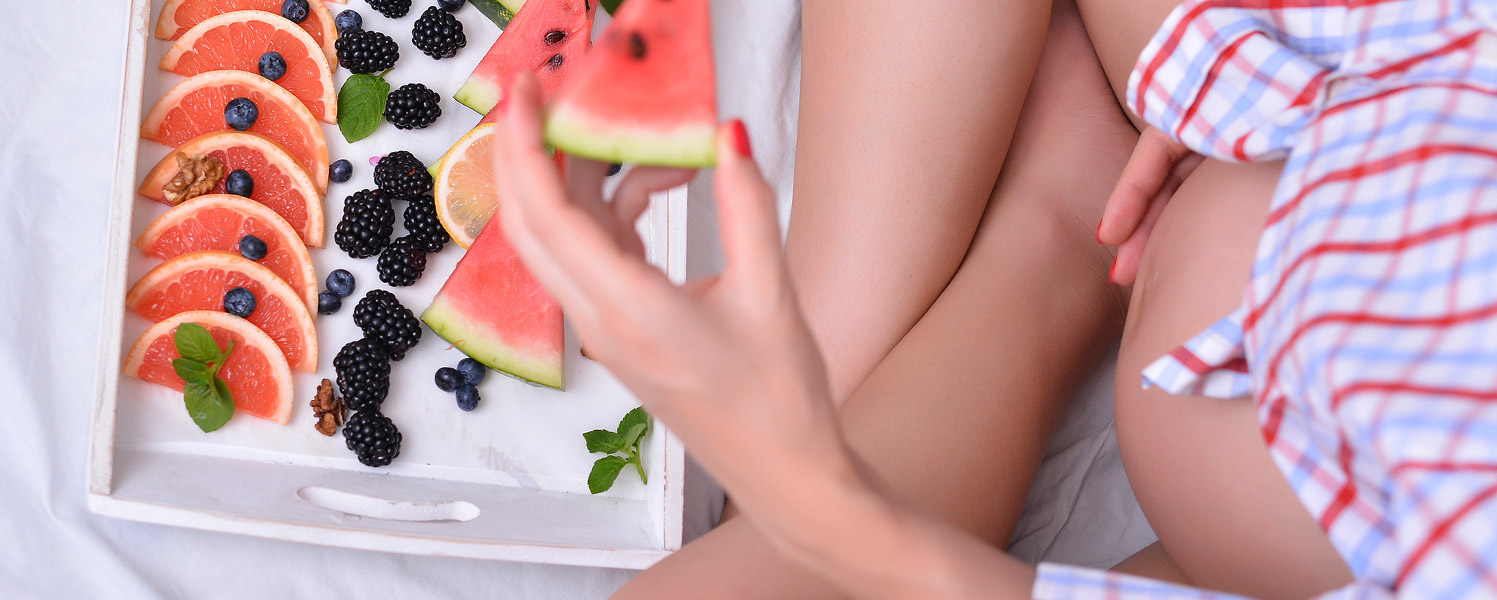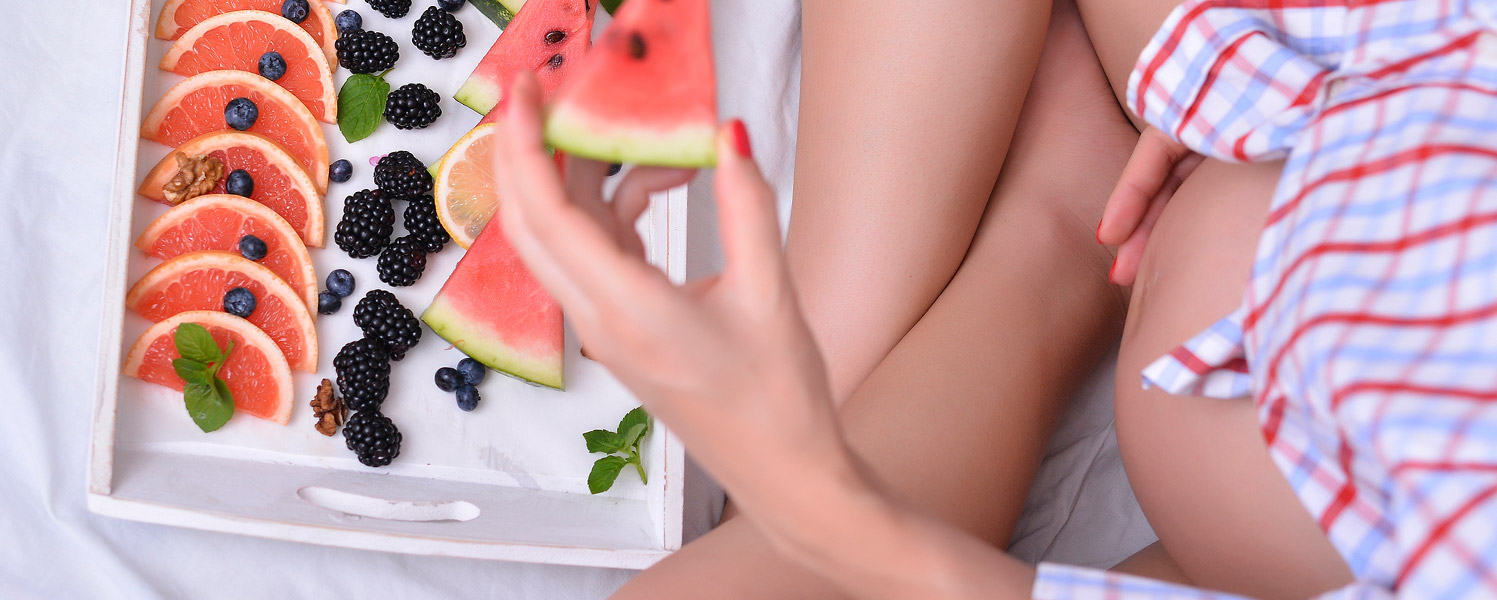 Fast Facts
Get questions answered in person, via Skype or on your phone
Avoid dangerous deliveries such as premature birth
Ease severe or chronic morning sickness
Optimise your baby's lifelong health
Medicare and Health Insurance rebates are available for those eligible
See Melanie or one of her personally trained Accredited Practising Dietitians
Virtual coaching for women too busy to attend the practice
The Role of Nutrition During Pregnanacy
"I'm pregnant. Are there any nutritional changes I can make that will benefit my baby and me?"
If you are thrilled with being pregnant and eager to do everything in your power to give birth to a healthy baby, it's never too soon to modify your diet. The first 1,000 days from the month before the start of your pregnancy to your child's second birthday are when your younger's genetics are determined that will influence their brain development, immune system, and health for the rest of their life.
Malnutrition during this 1000-day window of opportunity can have lifelong consequences. Without adequate nutrition, irreversible damage to his or her genetic profile can lead to:
Poor school performance
A diminished capacity for learning
Greater risk for infection and disease
Few expectant mothers have the training or knowledge to understand how to prevent nutritional deficiencies during pregnancy. They don't need to.
Dietitian Melanie McGrice and her team are experts at providing the dietary guidance and emotional support expectant mothers like you need to develop a healthy lifestyle during pregnancy and the preparation for your growing family afterwards.
Furthermore, the right nutritional program can help prevent pregnancy-related complications such as:
Gestational diabetes
Excess weight gain
High baby birth weight
Preeclampsia
The Internet is full of information about nutrition and pregnancy. These diets take a one-size fits-all approach. Melanie doesn't. She knows that each of her clients is unique, with one-of-a-kind needs when it comes to nutrition during pregnancy.
As an Advanced Accredited Practising Dietitian with a Masters Degree in Dietetics, Melanie and her team can offer women practical advice utilising the most current research. She has previously worked on the maternity unit at one of Melbourne's largest maternity hospitals and works closely with a network of respected obstetricians. She is also an author and in-demand speaker who trains other health care professionals.
The Link between Nutrition & A Healthy Pregnancy
Pregnancy stresses a woman's body as it undergoes a myriad of physical and hormonal changes. These changes demand an increase in nutrition to meet both your own body's needs and the growing needs of your baby. For example, iron requirements are generally increased by an additional 50% during pregnancy.
The foods you eat during pregnancy are critical, as what you eat is your baby's main source of nutrition. Unfortunately, too much of a good thing is just as bad as too little. Melanie helps women sort out what works for them with a well-balanced diet that delivers essential micro and macronutrients that allow your body's natural mechanisms to do their work.
How Good Nutrition Keeps Your Baby Safe
With Melanie's guidance, her clients:
Understand how much weight should be gained during pregnancy
Manage food cravings to avoid excess weight gain
Avoid nutritional deficiencies
Ease severe or chronic morning sickness
Select the right supplements and dosage
Avoid dangerous deliveries such as premature birth
Protect baby from childhood obesity
Manage pregnancy complications such as thyroid dysfunction.
Melanie meets with her patients regularly throughout their pregnancy. This allows her to monitor health and weight trends, and provides both accountability and support to mothers who are struggling.
What Do I Do Now?
If you're pregnant and want to learn how nutrition and weight affect you and your baby, the time to take action is now. Don't leave it until the damage is done. We invite you to contact our office for an informative consultation.
During your appointment, Melanie will learn all about you. Then you'll learn all about how good nutrition can reduce the risk of a difficult pregnancy and post-pregnancy complications. With her help you can create the healthiest possible environment for your baby's development and arrival into the world.
Want to contact us to make an appointment? Click here
FAQ's
These are the top questions on the mind of mothers-to be that visit our nutrition office in Melbourne.
Which pregnancy multi-vitamin is best?
This depends upon your unique needs such as your stage of pregnancy and current diet. For example, you'll probably need more folate and iodine during the first trimester and more iron during the second and third trimesters.
How do I manage constipation/fatigue/cravings during pregnancy?
Hormonal changes, poor eating and fitness habits contribute to these problems. A diet that includes adequate fibre and a regular exercise routine – 30 minutes per day of walking will do – can improve all these problems.
What foods should I avoid in my pregnancy diet?
Foods that present a danger to a developing baby include raw/under-cooked animal protein, processed meats, unpasteurised dairy products, and large fish (which may contain mercury).
What foods should I include in my pregnancy diet?
Fresh, whole foods are an expectant mother's best friend. Enjoy whole grains, lean meats, fish, legumes, eggs, nuts, fruits, vegetables, and dairy products.
How will my diet change over the course of my pregnancy?
During the first trimester, the focus is on nutrition, not calories. During the second trimester, an additional 300 to 350 calories per day will enhance baby's nutrition. During the critical third trimester, an additional 500 calories per day may be required to meet mother and baby's needs. For women carrying twins or triplets, even more calories may be required.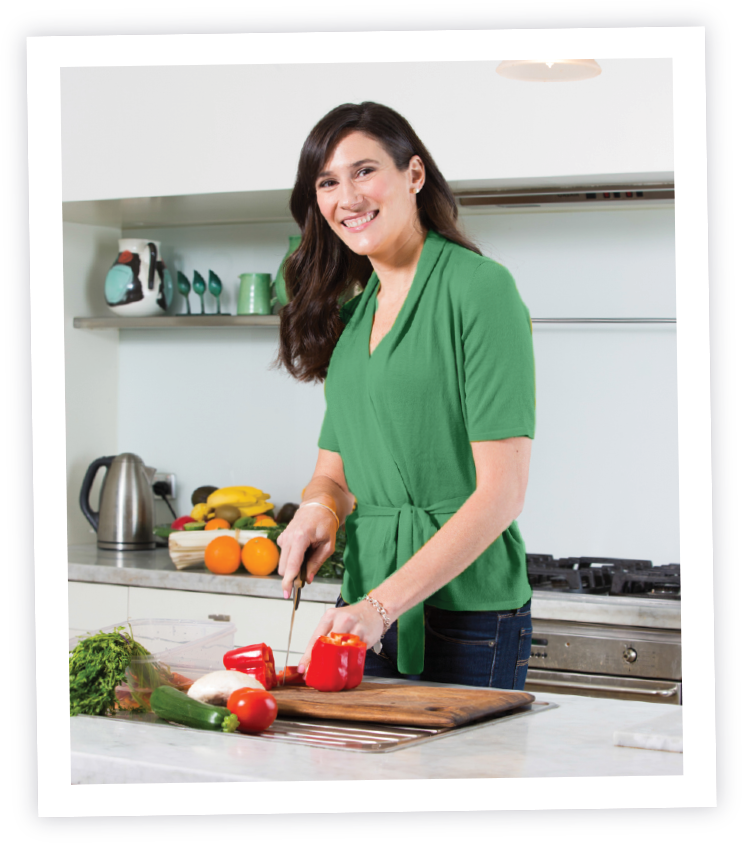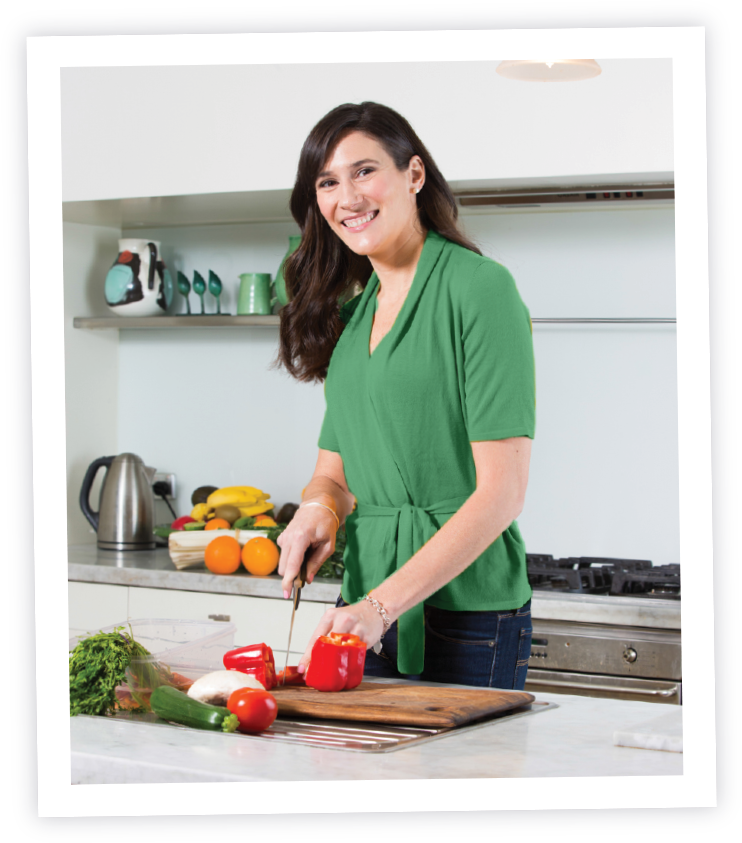 straight into your inbox!
Send your details now to receive Melanie's recipes designed around a range of dietary needs including improved fertility, weight loss, general heath and wellbeing through improved nutrition. Receive the recipes specific to your needs.