Hormonal Issues and Polycystic Ovarian Syndrome
Hormonal conditions such as PCOS, insulin resistance, hypothyroidism and metabolic syndrome can make conceiving more challenging… Let's discuss how to diagnose and manage these conditions to give you the best chance of conceiving.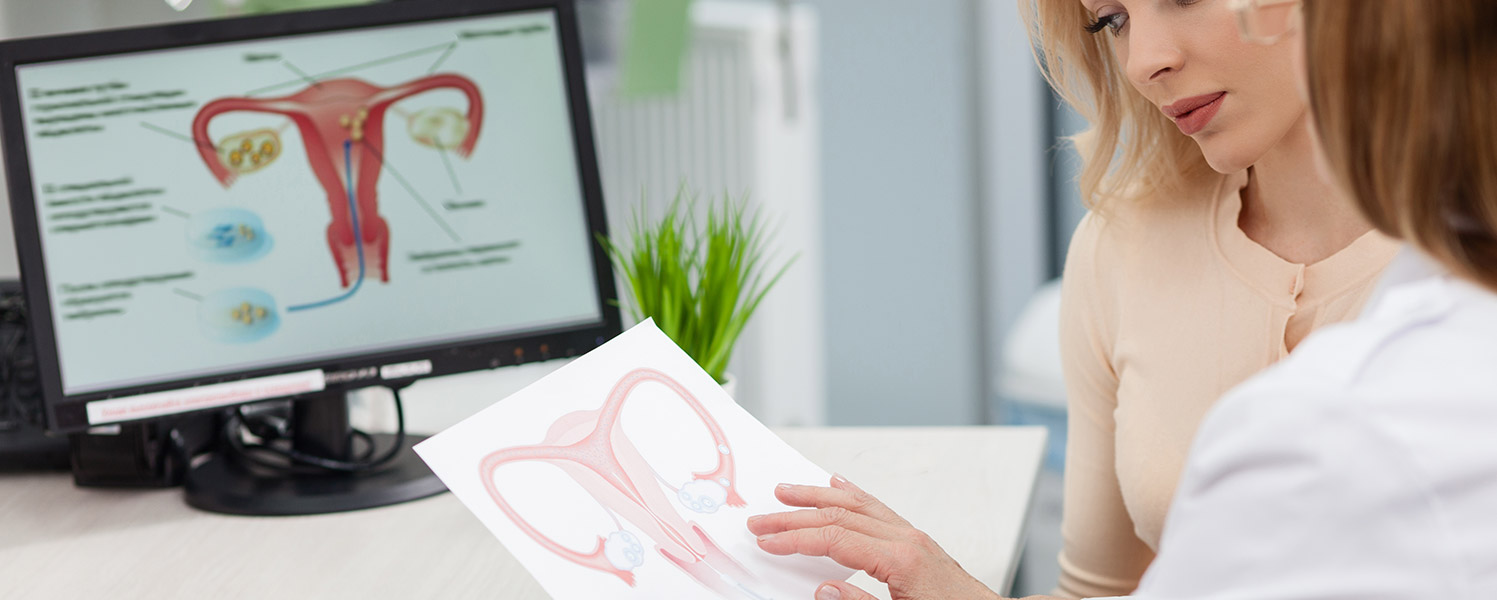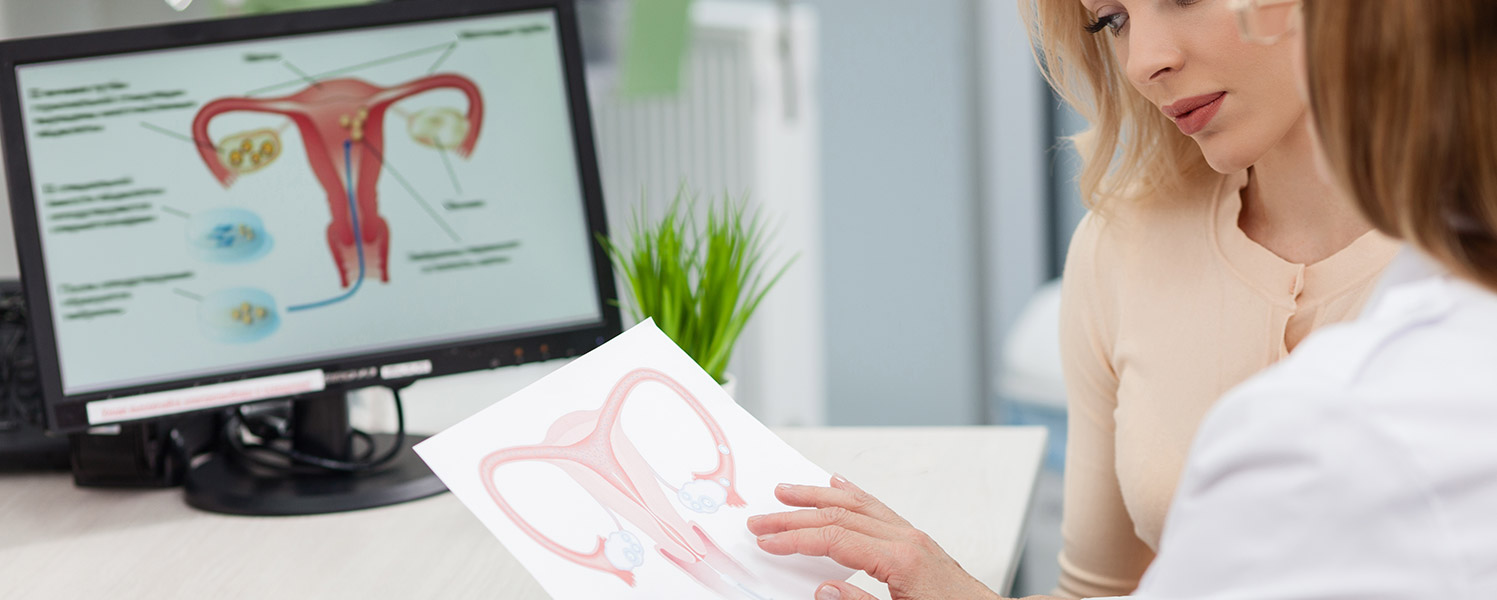 Fast Facts
Boost your fertility
Correct Insulin Resistance to optimise your weight
Understand your hormonal state and its impact on your body
Medicare rebates available for those eligible
Health Insurance rebates available for those eligible
Learn more about PCOS by joining our free webinar
See Melanie or one of her personally trained Accredited Practising Dietitians
How to Improve Hormone Imbalances & PCOS to Boost Your Fertility
"I've been diagnosed with PCOS and I can't get pregnant. What can I do?"
If this sounds like you, you've come to the right place. Hormonal conditions are a leading cause of infertility.
How Do Hormones Impact Fertility?
Your menstrual cycle, and the ability to ovulate or produce an egg are regulated by hormones. Oestrogen, luteinising hormone (LH), follicle stimulating hormones (FSH), gonadotrophin releasing hormone (GnRH) and progesterone all dance in a finely tune choreography to create the right environment for conception. Unfortunately some medical conditions have a hormonal impact, which can consequently impact your fertility hormones.
Insulin resistance – it is estimated that 60% of people who are overweight have insulin resistance although it may go undiagnosed. Women with insulin resistance overproduce the hormone insulin. This imbalance leads to carbohydrate cravings, weight gain and irregular estrogen production.
Polycystic ovarian syndrome (PCOS) – affects 12% of women of reproductive age, and is triggered by Insulin Resistance in 80% of cases. High levels of insulin cause the production of ovarian cysts which in turn increase your production of testosterone, has a domino effect on other hormones and reduces your body's ability to ovulate.
Diabetes – is a condition where the body has trouble keeping glucose levels within the recommended ranges in the bloodstream. Women with uncontrolled diabetes have increased risk of spontaneous abortion and pregnancy complications.
Thyroid conditions – disorders of the thyroid gland such as hypothyroidism (too little thyroid hormone) or hyperthyroidism (too much thyroid hormone) can disrupt the menstrual cycle and reduce fertility.
Cushing's syndrome – is a hormonal condition where the body produces too much cortisol hormone. It also results in rapid weight gain and irregular or non-existent periods.
Endometriosis – a condition where the cells lining the uterus grow outside the uterus. Approximately 40% of women with endometriosis struggle to conceive.
Although woman who have a healthy weight can develop these conditions too, many hormonal conditions can lead to weight gain, and make it difficult to lose weight.
How do dietary changes help?
Contrary to what many people think, our stored body fat, or adipose tissue, is a metabolically active tissue undertaking many chemical reactions, just like our other tissues, such as our muscles, bones and blood. One role of adipose tissue is the production of oestrogen. If a woman carries too much body fat, the combination of oestrogen produced by the ovaries and oestrogen produced by adipose tissue can result in an overproduction of this hormone. If a woman's oestrogen is chronically high, hormone production becomes out of balance, weakening the signal for the body to commence maturation of eggs and thereby affecting her ability to ovulate.
Optimising your ratio of carbohydrates, proteins and fats is essential for treating hormonal problems associated with infertility. A dietitian can tailor a meal plan to suit your specific medical and nutritional requirements that also fits your lifestyle.
Why Choose Melanie and Her Team?
Melanie and her team have helped thousands of women optimise their diet and boost their fertility. As a leader in this field, Melanie is regularly recruited to speak at conferences and seminars to train other health professionals. Furthermore, she and her hand-picked team, are authentic, caring, and genuinely understand the devastating emotional roller-coaster that hormonal issues can have upon your fertility, and leave no stone unturned to ensure that you get to the bottom of any dietary issues that need to be dealt with to help you have a healthy baby.
Join 6 Steps to Improving your PCOS
What's Next?
Once you've booked an appointment with Melanie or one of her team members, the first step is a comprehensive Nutrition Assessment. In this assessment, the dietitians will discuss your health and weight journey, review any blood tests that you may have had and review your diet to help them make an educated assessment of your personal hormonal complications. They will then work with you to:
understand your hormonal state and its impact on your body
recognise the role of macronutrients, particularly carbohydrates and sugars, and how they affect your hormones
tailor dietary strategies
achieve and maintain a healthy weight
manage your glucose and insulin levels
control your thyroid levels
regulate your appetite
design a custom-tailored dietary plan
optimise your fertility!
FAQ's
Female hormones are as complex as women themselves. That gives rise to many questions about how hormones affect the body. Here are the questions Melanie hears most often:
Should I avoid carbs?
Carbohydrates are found in grains, dairy products, starchy vegetables and fruit, as well as sugary treats and processed foods. Although it's wise to limit your intake of sugar and highly processed foods, it is not recommended to cut out all carbs if you're currently trying to fall pregnant or if you plan to try to conceive in the next few months.
Should I cut out fruit?
Fruit is a nutritious food and beneficial for optimising your fertility. Limit your intake of fruit juice, dried fruit and high GI fruits such as watermelon and bananas, and opt for lower GI fruits such as berries and apples instead.
Will exercise help?
Exercise has a significant impact upon insulin levels, so it's recommended that you undertake as much exercise as you can to optimise your fertility.
Will weight loss help my fertility?
If you're overweight, weight loss can improve insulin resistance which can boost your fertility. However, if you're currently trying to conceive or plan to commence trying in the next few months, now is not the time for fad diets or dramatic weight loss. A nutritious fertility diet which simultaneously reduces insulin levels will be a better option.
Are there any foods or supplements that I should take to control my insulin levels?
Aim for a low GI diet by swapping white cereals for whole grains, choosing low GI fruits such as berries and apples, and limiting table sugar. Include healthy fats from fish, nuts and extra virgin olive oil. It is recommended that you discuss your personal requirements for supplements with your dietitian.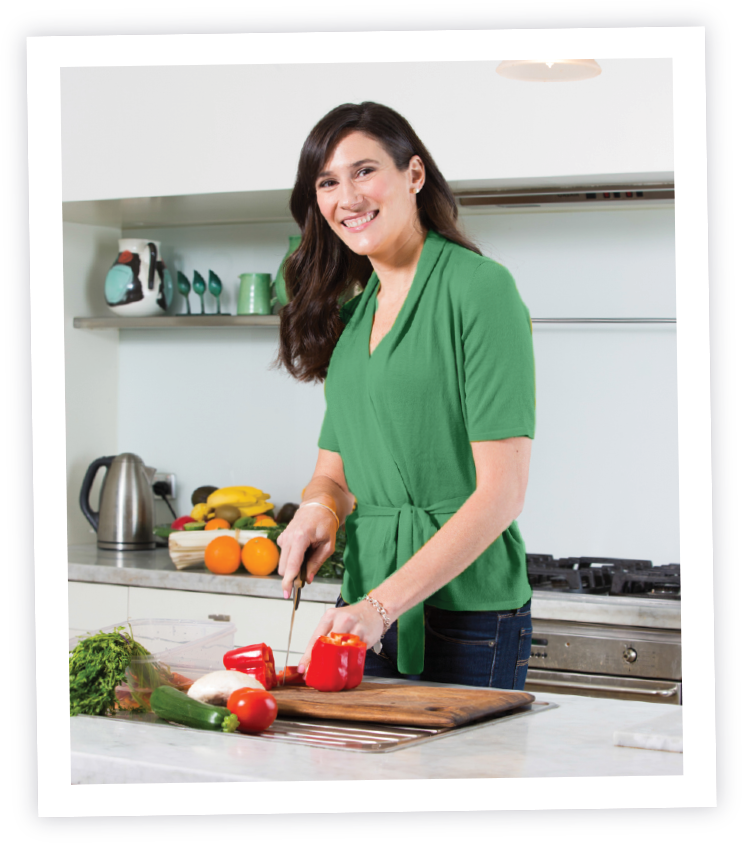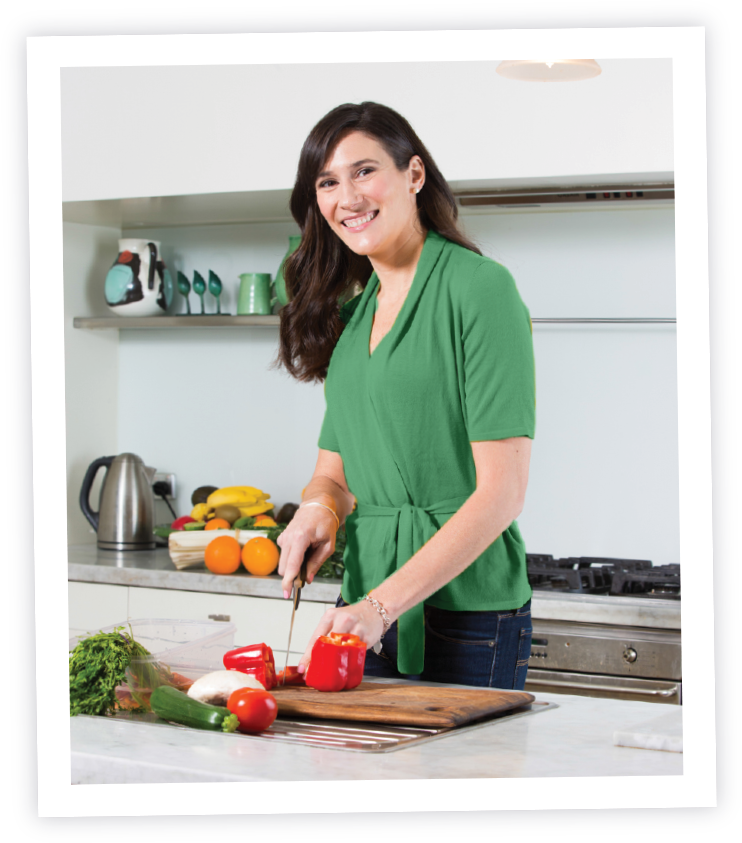 straight into your inbox!
Send your details now to receive Melanie's recipes designed around a range of dietary needs including improved fertility, weight loss, general heath and wellbeing through improved nutrition. Receive the recipes specific to your needs.