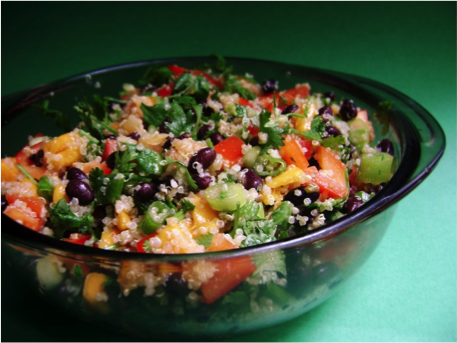 The perfect nutritionally loaded salad for your next lunch.
Ingredients:                                                             
·       ½ cup quinoa
·       1 cup black beans, drained
·       2 spring onions, chopped
·       1 capsicum, chopped
·       2 cups of raw shredded kale
·       1 floret of broccoli, chopped into smaller pieces
·       1 tsp olive oil
·       1 tsp dried herbs (e.g. thyme, basil, oregano)
·       Black pepper
Method:
Preheat oven to 200°C.
Place the quinoa into a small saucepan and fill with enough water to cover the grains. Simmer the quinoa until cooked.
In a large bowl, toss the broccoli, capsicum and kale together with the olive oil and dried herbs. Crack some black pepper over the top to season.  Roast in oven for about 20 minutes.
To serve, mix the black beans and quinoa together and top with the spring onions and roast vegetables.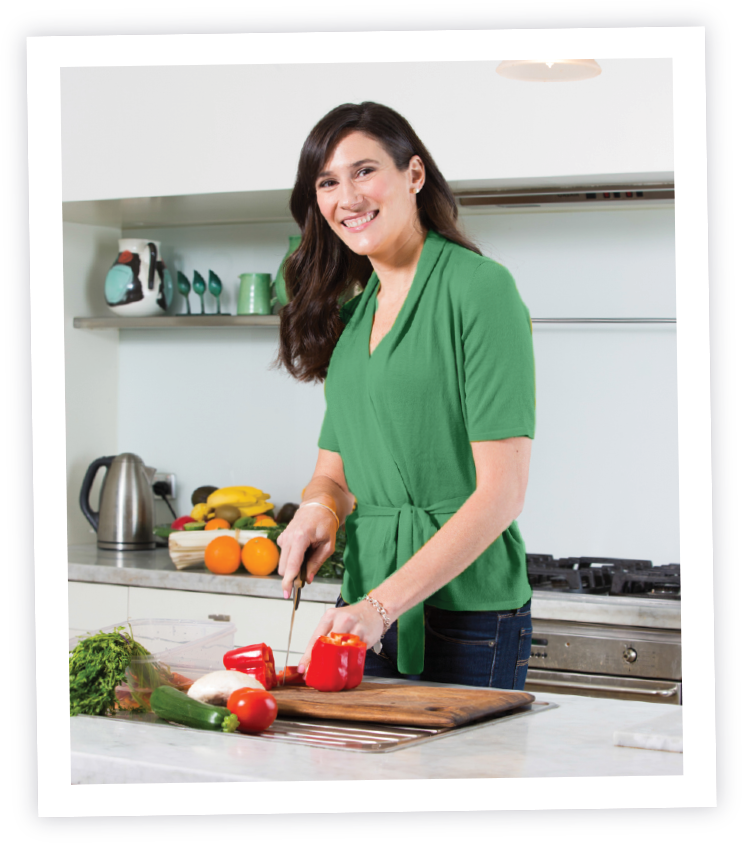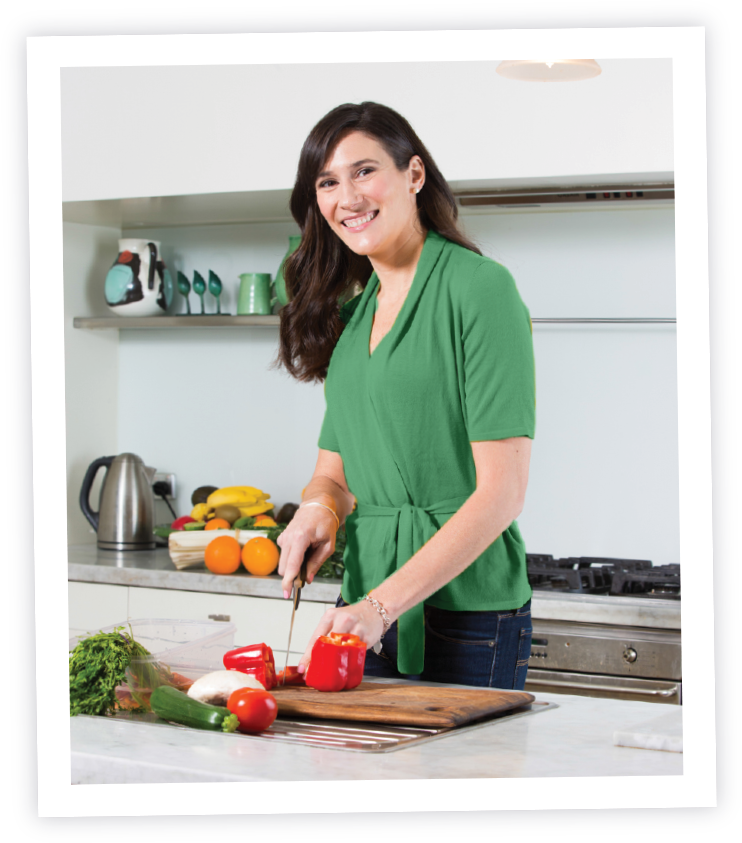 straight into your inbox!
Send your details now to receive Melanie's recipes designed around a range of dietary needs including improved fertility, weight loss, general heath and wellbeing through improved nutrition. Receive the recipes specific to your needs.