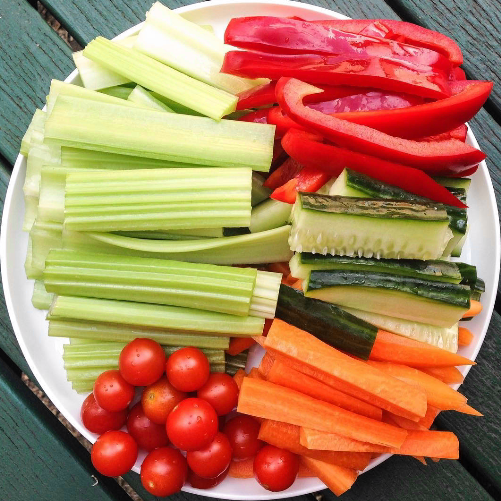 Need a quick yet healthy snack for a BBQ, or to take to the Spring Carnival this year?
Impress you friends at any gathering with this winning combination of dips – Hummus, Beetroot and Tzatziki – that goes great with some fresh veggies sticks. YUM!
Veggie Sticks
Ingredients:
Carrots, peeled and cut into sticks
Celery Stalks, cut into sticks
Capsicum, cut into sticks
Cherry Tomatoes
Hummus dip
Ingredients:
• 1x400g tin of chickpeas, drained
• 2 cloves garlic
• 1/2 cup (125ml) tahini
• 1/2 cup (125ml) natural yoghurt
• 2 tablespoons lemon juice
Method:
• Add all the ingredients to a food processor and purée until smooth.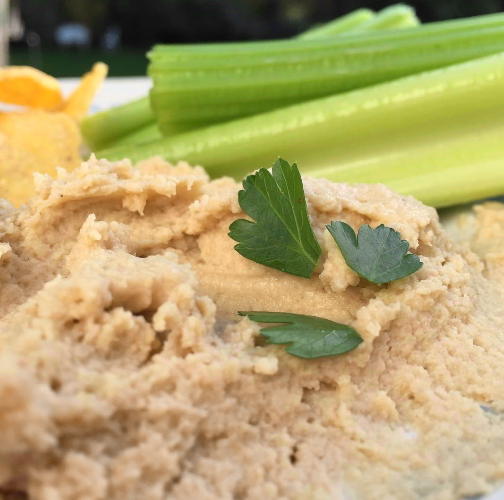 Beetroot dip
Serves: 4
Ingredients:
• 800g canned beetroot slices, drained
• 1 clove garlic
• ¼ cup natural yoghurt
• 20g feta cheese, crumbled
• ½ lemon
Method:
• Mix beetroot, garlic, yoghurt and lemon juice in a food processor until it reaches a smooth consistency.
• Transfer beetroot dip into a small bowl and sprinkle with crumbled feta.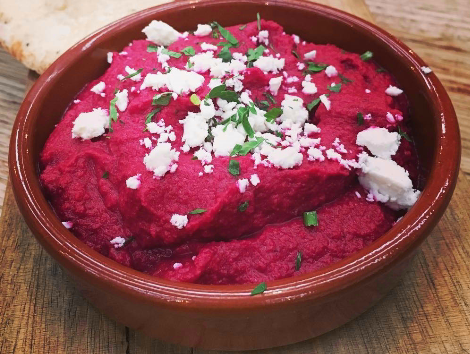 Tzatziki
Ingredients:
• 250g natural yoghurt
• 1 teaspoon crushed garlic
• 1 onion, peeled
• 1 small cucumber
Method:
• Dice onion and cucumber (this can be done in a food processor).
• Add yoghurt and garlic. Mix well.