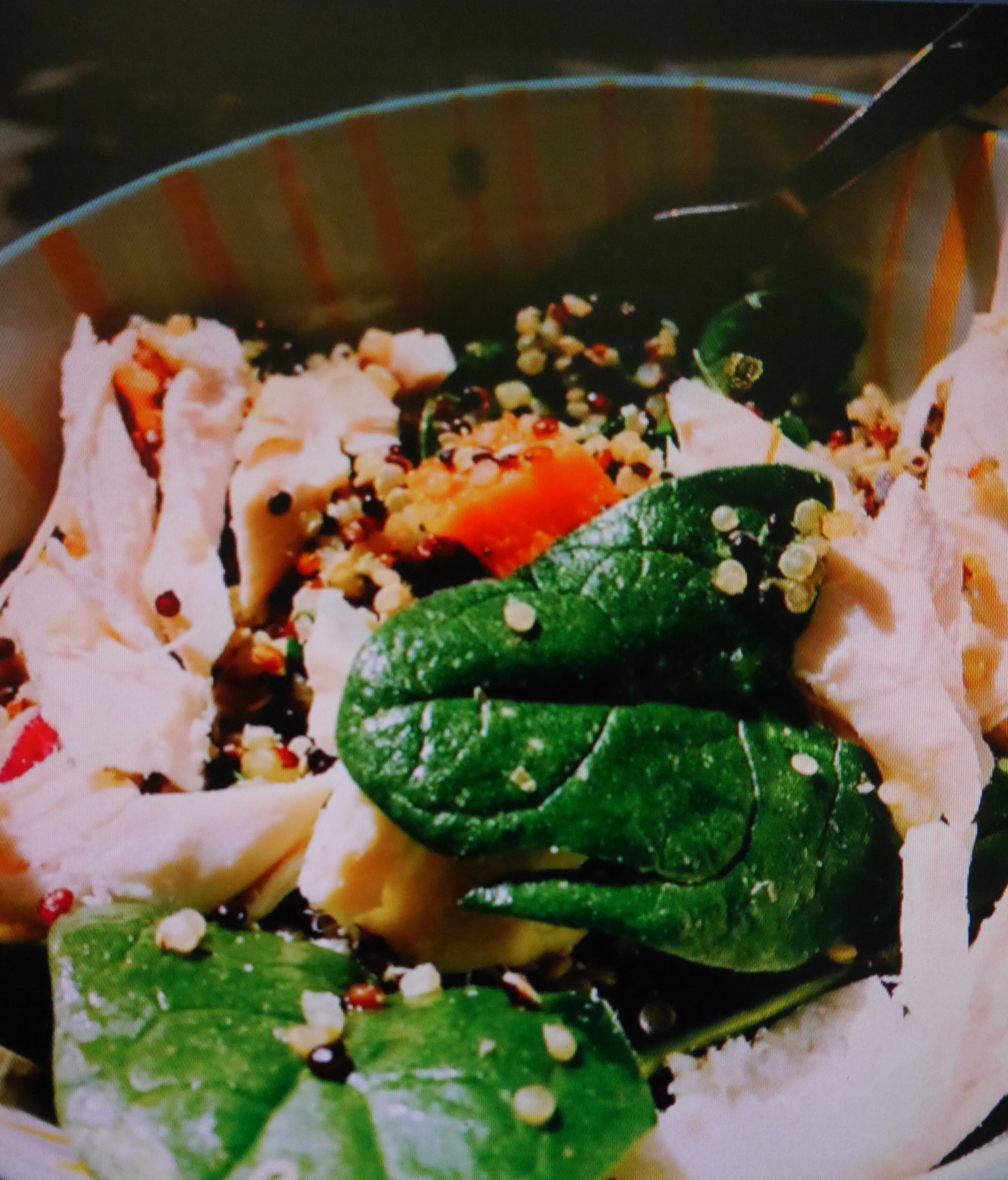 This light, vibrant and fresh salad is great if you're looking for a healthy, filling and nutritious meal. Quinoa has a higher fibre and protein content when compared to other similar grains and when combined with some chicken this salad really becomes a high protein meal. As this dish is rich in fibre and protein, it has a low Glycaemic Index, meaning that it will leave you feeling fuller for longer- so you won't be tempted to mindlessly snack in an hour or two. This salad can be eaten any time of the year as it is just as good cold as it is hot- so don't hesitate to pack up leftovers for tomorrow!
Serves: 4
Ingredients
• 1 cup uncooked quinoa
• 2 cups sweet potato, roughly chopped
• 400g chicken breast
• 2 cups baby spinach leaves
• 1 tbsp olive oil
• 1 lemon
• Cracked pepper
Method
• Wash quinoa under cold water until water runs clear.
• Place the uncooked quinoa in a saucepan with 2 cups of water and bring to the boil.
• Simmer for approximately 12 minutes or until water is absorbed.
• Bring a large saucepan of water to the boil and add the chicken.
• Reduce heat, cover and simmer for 12-15 minutes.
• Remove from saucepan and shred the chicken.
• Steam the sweet potato for 15 minutes or until cooked through.
• Grate lemon rind into a small bowl, squeeze out the juice and mix together with the olive oil and cracked pepper to form a dressing.
• Combine quinoa, chicken, sweet potato and baby spinach and pour over dressing, tossing to combine.
Enjoy!
Remember to take a photo and post it on Instagram with the #melaniemcgrice! We'd love to see how yours turns out!