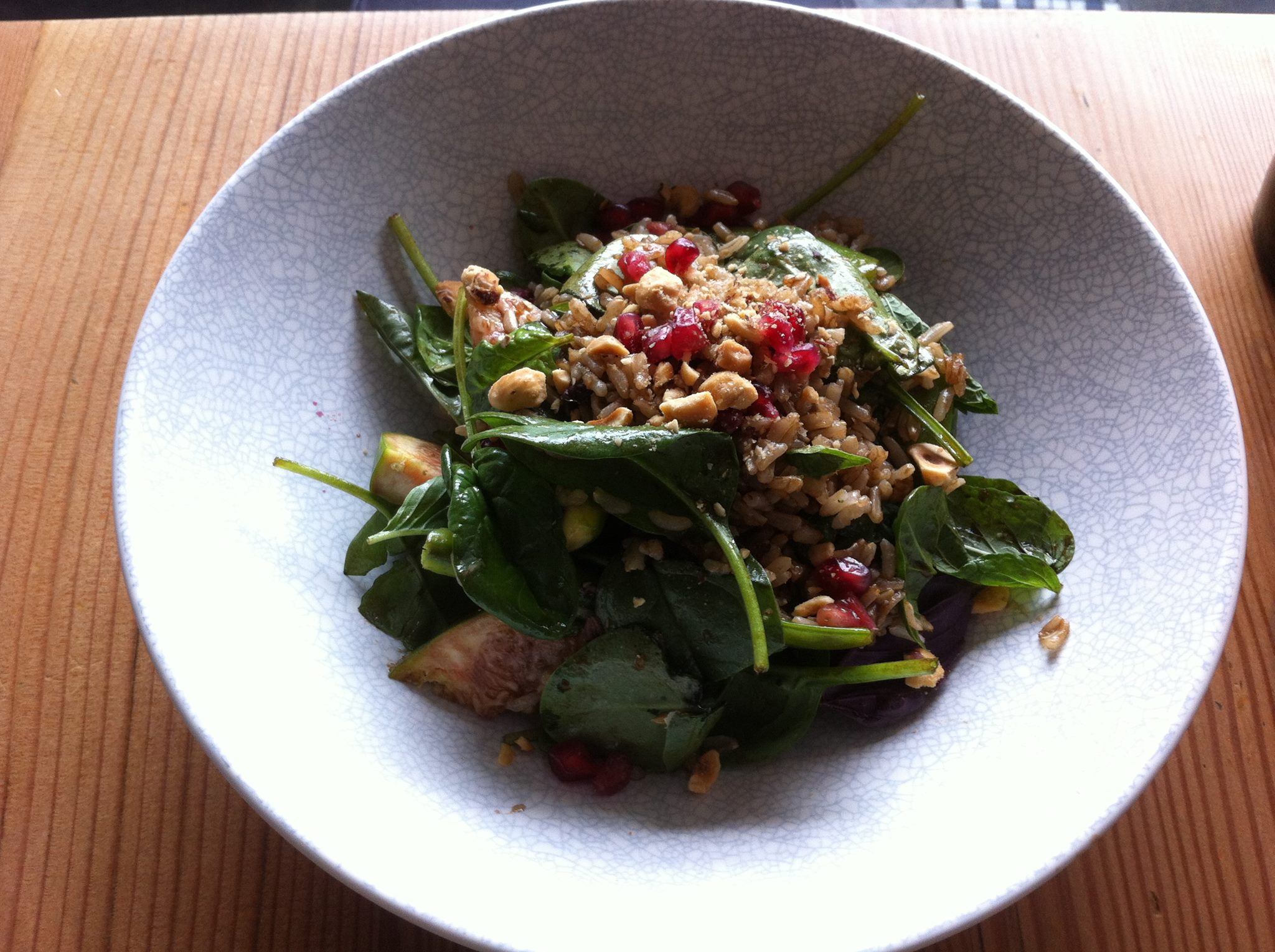 It was my nan who first got me onto figs. I remember her making homemade fig jam in the autumn.
They are rich in antioxidants and fibre, and low in kilojoules. Furthermore, they add heaps of flavour to a salad.
Try this healthy and fresh salad… like all salads it's quick and easy to prepare, and containing figs and brown rice it is quite low GI and therefore filling. Enjoy!
Baby spinach leaves, brown rice, diced fig, pomegranate seeds, crushed macadamia nuts, and a little bit of balsamic vinegar and olive oil vinegarette. Yum!