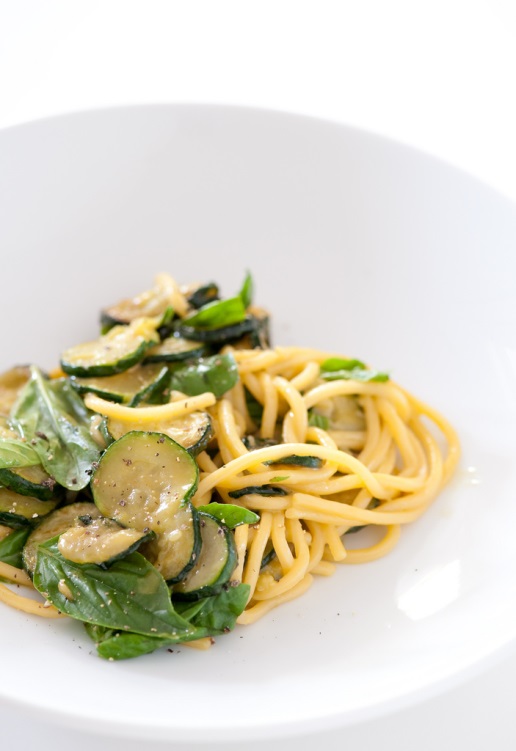 It only takes one pan, it's ready in minutes, it's light, it's tasty… AND the whole family will love it – what more could you want from this week's recipe – " Creamy Chicken and Zucchini Spaghetti". Enjoy!
Serves: 4
Ingredients:
• 320g raw spaghetti
• 400g skinless chicken breast fillets, sliced
• 20g (1 tablespoons) margarine
• 2 cloves garlic, crushed
• 6 small zucchinis
• 8 button mushrooms
• Handful baby spinach
• Finely grated rind of 1 lemon
• 1 tablespoon chopped parsley
• 3 spring onions, thinly sliced
• 2 tablespoons grated parmesan cheese
• ¼ cup Greek yoghurt
Method:
• Cook pasta according to pack directions.
• Whilst cooking pasta, melt margarine in large frying pan and fry garlic and chicken until lightly browned. Add zucchinis and cook until softened.
• Combine parsley, lemon rinds, onions and cheese in a bowl.
• Add pasta to zucchini and garlic. Add yoghurt and half of the cheese mixture; stir gently over a low heat until heated through.
• Add mushrooms and baby spinach.
• Sprinkle remaining cheese mixture and serve with a crisp mixed green salad or vegetables.