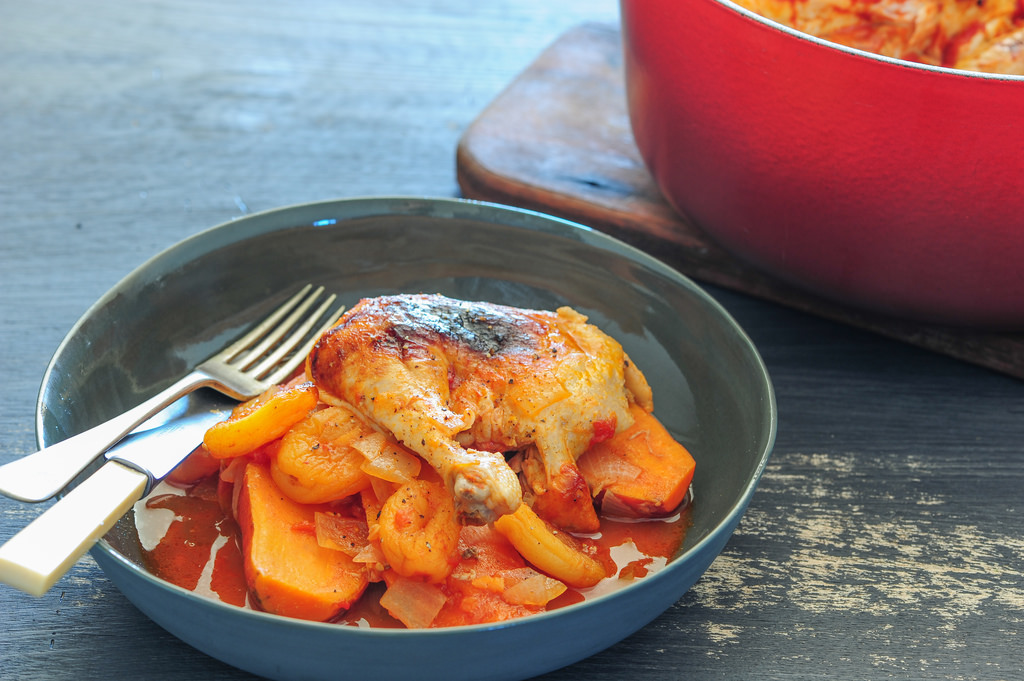 This dish will transport you to a balmy Moroccan summers night! The sweetness of the apricot and tenderness of the chicken makes this recipe the perfect mid week feast, or dinner party go-to.
Serves 8
Ingredients:
1/2 cup plain flour
800g skinless chicken
2 tablespoons olive oil
1 large brown onion, peeled, cut into thin wedges
2 garlic cloves, crushed
1 tablespoon Moroccan seasoning blend
405ml can apricot nectar
1/2 cup large dried apricots
2 cups couscous
1/3 cup parsley, chopped
Garden salad or steamed vegies to serve
Method:
Place flour and salt and pepper in a shallow dish. Lightly coat chicken pieces in seasoned flour, shaking off excess.
Heat 1 tablespoon oil in a deep, large, heavy-based frying pan over medium heat. Cook chicken, in batches, for 2 to 3 minutes each side or until golden. Transfer to a plate. Repeat with remaining chicken and oil. Cover and set aside.
Add onion and garlic to frying pan. Cook, stirring occasionally, for 3 to 4 minutes or until tender. Sprinkle Moroccan seasoning over onion and stir until well combined.
Stir in apricot nectar. Bring to the boil. Reduce heat to low. Return chicken to frying pan. Cover with a lid or double piece of foil. Cook for 20 minutes. Remove cover and add apricots, pushing them into the sauce. Cook, uncovered, for a further 20 to 25 minutes or until chicken is cooked through and sauce has thickened.
Meanwhile, place couscous in a heatproof bowl. Pour over 1 cup boiling water. Cover. Stand for 5 minutes or until water has been absorbed. Stir with a fork to separate grains. Spoon couscous onto plates. Spoon over chicken and sauce and sprinkle with parsley. Serve with vegetables or garden salad.