What are you having for dinner tonight? Don't know?
Let me ask you another question…. Does that question fill you with stress? The reason that I ask is that it's a common question that I ask my clients, and for many of them, a look of stress and nervousness crosses their face.
The reason why it's a question that I like to ask is that polls suggest that when we don't have our meals planned, we are much more likely to turn to take away. Furthermore, research shows that those who DO plan their meals in advance are more likely to eat the right portion sizes (probably because they pre-planning their portions too), more likely to have a more varied and nutritious diet, and more likely to be a healthy weight. So, with so many benefits, why don't we all pre-plan our meals? Well, a survey of over 4,000 people found that respondents thought that meal planning would take up too much time and energy. But, let me promise you, this is NOT the case. Watch my video to see how easy it is.
Follow these simple tips to get you started with planning your meals:
Make a re-occurring appointment with yourself in your diary to do your meal planning and shopping each week.

Download and print out a copy of my free meal planner here, or write the days of the week on a piece of paper.

Remind yourself that your meal plan needs to be practical, and not perfect.

Consult your diary and mark in your meal planner any days that you will be out for a meal or will require something quick and easy.

Mark any meals that you like to consume on a regular basis eg. Cereal for breakfast on week day mornings or sushi for lunch on Friday's.

Choose three meals that you'd like to consume red meat, three meals that you'd like to consume fish and three meals that you'd like to consume a vegetarian meal and mark them in your planner. This will ensure variety and help you achieve a good balance of nutrients. Note that it's often easiest to have leftovers for lunch the next day, so you're going to have red meat for dinner on Monday night, you may also like to plan to have it for lunch on Tuesday.

Fill in remaining meals with poultry, fish or vegetarian depending on your personal preference. Now, you have a weekly plan that you can use every week.

The final step is to decide on the actual dish that you'd like to use. For example, if it's going to be a fish-based meal, you could have a tin of tuna and salad, a nicoise salad, tuna pasta, salmon patties, salmon steak and veg etc etc etc. If you're stuck for ideas just google 'fish recipes'. Oh, and if you need more inspiration, register for my healthy recipes!

Give it a go! Once you have your basic weekly plan, it's much easier to think of new ideas than when you're staring at an empty fridge wondering what to have for dinner. I'm sure that it will help you feel more organised, healthier and less stressed.
Now, let me know in the comments section below….what are you going to have for dinner tonight?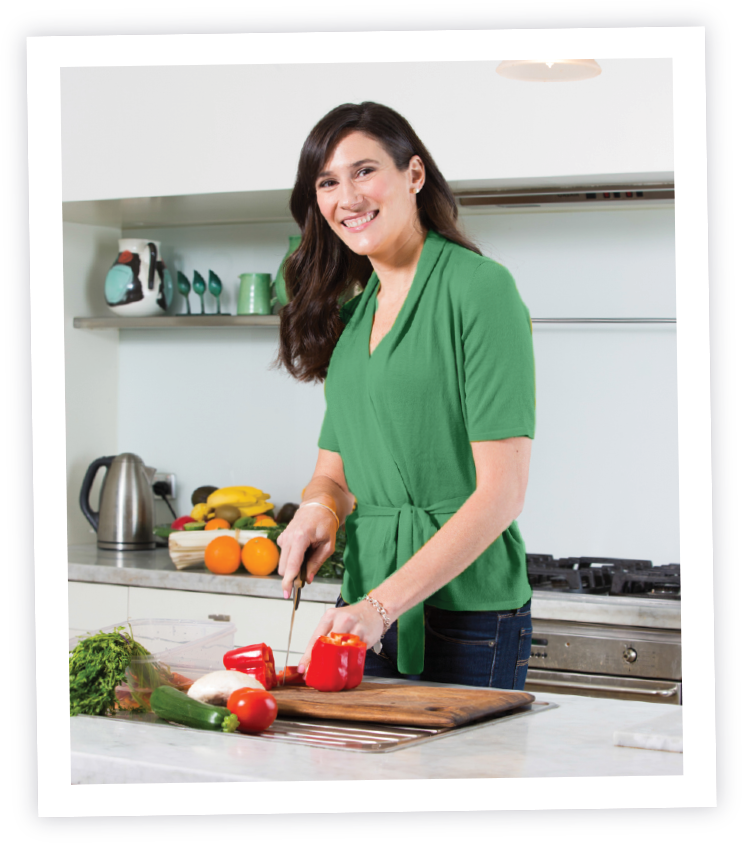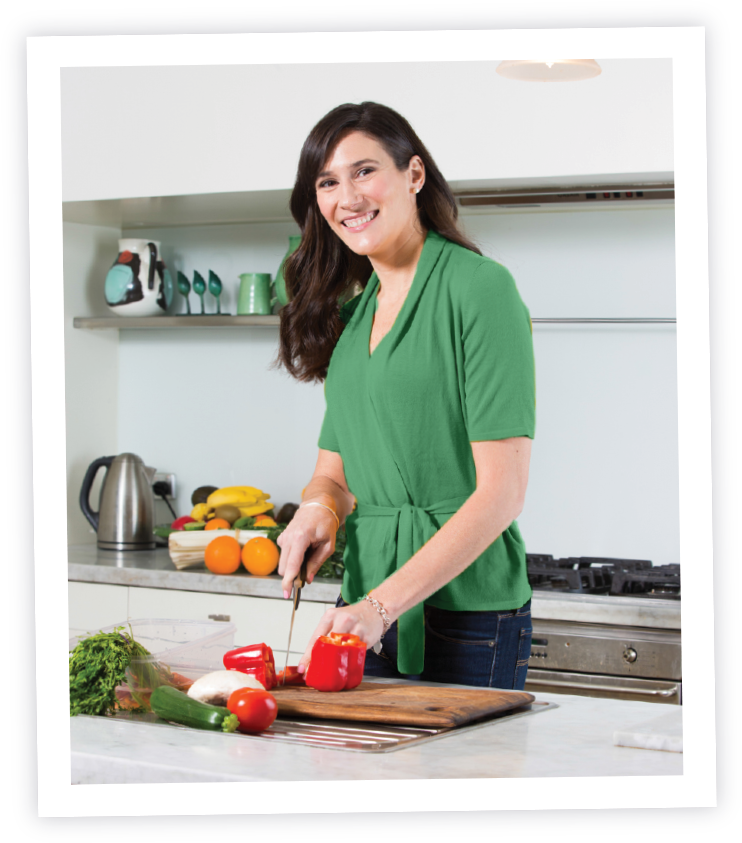 straight into your inbox!
Send your details now to receive Melanie's recipes designed around a range of dietary needs including improved fertility, weight loss, general heath and wellbeing through improved nutrition. Receive the recipes specific to your needs.