So, you've decided that you want to follow a vegetarian fertility diet, I get it, the popularity of plant-based eating is on the rise, and it can be a very healthy diet to eat when you're trying to conceive, BUT you'll need to ensure that you follow these important steps.  Here is how you need to tweak your vegetarian diet if you're trying to conceive… 
Vegetarian fertility diet
Now, I'd like to start by saying that a vegetarian diet isn't necessarily more or less healthy than an omnivorous diet… it depends on the foods that you choose. I've had plenty of vegetarian clients who fill up on soft drink and vegetarian potato chips. And, following a vegetarian diet may mean that you have to be conscious of meeting some key fertility nutrients… but on the positive side, it can be lower in bad fats, and richer in plant foods, which is great for our fertility.
So, what key nutrients do you need to be aware of? I've chosen three of the most important for a vegetarian fertility diet. Let's take a closer look…
1. Omega 3
You'll often hear me discussing the benefits of omega 3 for fertility, particularly for optimising egg health and implantation. Fish is one of the best sources of omega 3, especially the long chain omega 3 EPA (eicopentanoic acid) and DHA (docosahexanoic acid).
If you follow a vegetarian diet you should ensure that you consume plant-based omega-3 fatty acids on a daily basis. Plant based omega 3, known as ALA (alpha linoleic acid), are much higher than the long chain omega 3. Aim for 5 grams of ALA per day.
Good vegetarian sources of these fats include flaxseeds, leafy green vegetables, soy products, walnuts, and canola oil. As a benchmark, 2 teaspoons of flaxseed oil will provide sufficient omega-3 fatty acids for most women trying to conceive. However, if you choose to follow a vegetarian diet, I'd usually recommend a vegetarian omega 3 supplement as well.
2. Vitamin B12
A vitamin B12 deficiency may reduce your ability to conceive. Even though dairy foods and eggs are a rich source of vitamin B12, many women consuming a vegetarian diet have low vitamin B12 levels. Some people mistakenly believe that plant-based foods such as tempeh, sprouted beans, sea vegetables, and algae are reliable sources of B12. This is not the case; in fact, these foods may contain B12 analogs, which actually block vitamin B12 absorption.
So, if you're trying to conceive and follow a vegetarian diet, I'd recommend asking your doctor for a vitamin B12 test, and using injections to boost your levels if it's low.
3. Choline
Choline is an essential nutrient that is critical for your baby's brain and spinal cord development. Research suggests that adequate intakes may help to reduce the incidence of neural tube defects. Furthermore, emerging research suggests that choline intake during pregnancy may impact cognitive development as your baby grows, including his memory and processing speed.
Choline is found in high quantities in eggs, meat, fish and milk. Although it's also found in plant-based foods such as lentils, tofu, nuts and seeds, it's much harder to meet recommended levels.
So, if you choose to follow a vegetarian diet, I'd recommend double checking that you're getting enough of this important nutrient.
Now, these are not the only nutrients to look out for, but they're a good place to start. If you want to follow a vegetarian fertility diet, I'd recommend that you have a consultation with a fertility dietitian.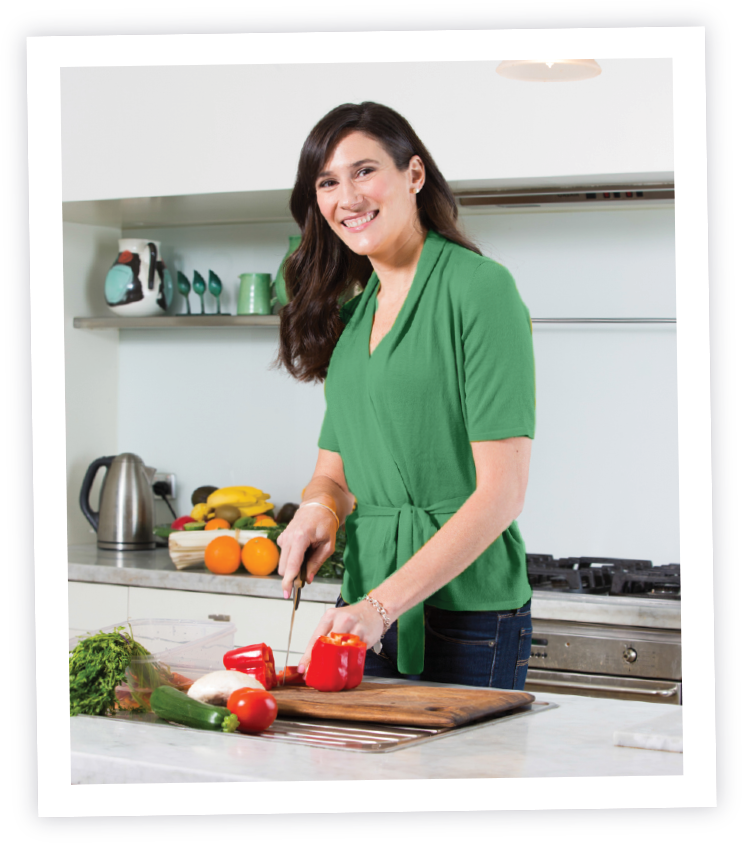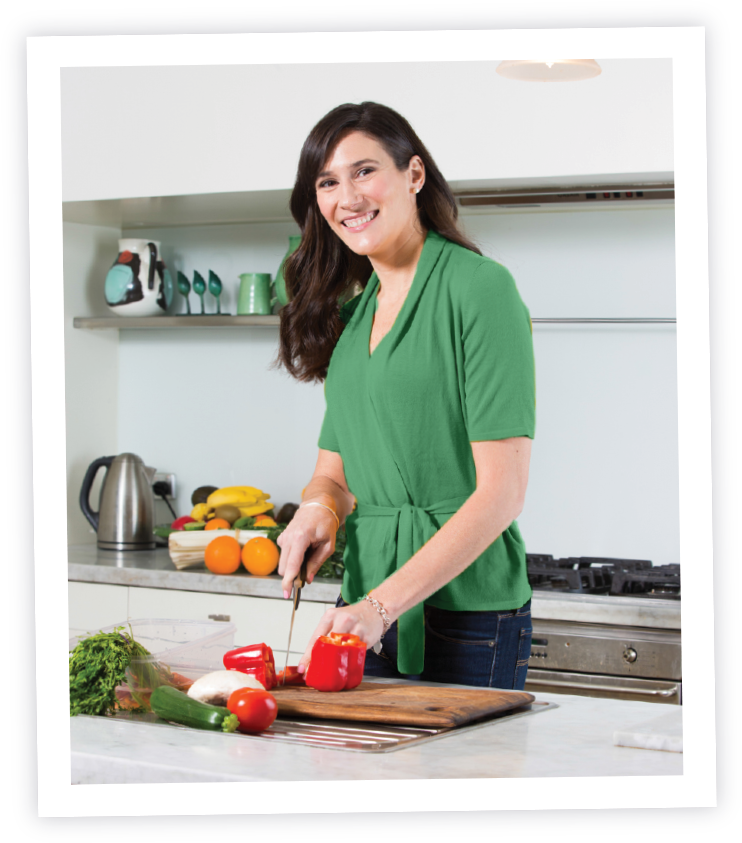 straight into your inbox!
Send your details now to receive Melanie's recipes designed around a range of dietary needs including improved fertility, weight loss, general heath and wellbeing through improved nutrition. Receive the recipes specific to your needs.