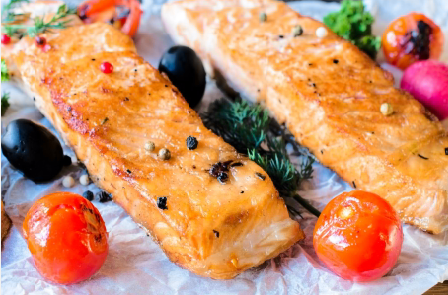 As the Christmas and new year period is sneaking up so very fast, this is a fresh and healthy meal that all can enjoy!
Serves: 4
Ingredients
• 1 tbsp olive oil
• 4x120g salmon fillet or cutlet
• 2 tbsp dried herbs (eg rosemary, oregano, basil)
• Cracked pepper
Salad
• 1 tbsp olive oil
• 1 bunch asparagus, woody ends removed
• 8 button mushrooms, sliced
• 4 tomatoes, roughly chopped
• 1 red or yellow capsicum, sliced
• 12 baby bocconcini, halved
• ¼ cup olives, pitted and cut in half
• 1 bunch fresh basil leaves, roughly torn
• 2-3 tbsp balsamic vinegar
Method
To prepare the salad, add olive oil to a frypan over med-high heat and toss in the asparagus and capsicum. Cook for a few minutes, then add in the button mushrooms and tomatoes.
Once the vegetables are cooked to your liking, transfer into a large bowl and add basil leaves and bocconcini. Drizzle over balsamic vinegar and toss to combine.
To prepare the salmon, season by rubbing the dried herbs and cracked pepper into the flesh.
Add olive oil to a frypan on med-high heat, and panfry for around 2-3 minutes on each side until cooked to your liking.
Serve with the salad.
Did you know?
Herbs are usually thought of as a garnish but are so jam-packed with nutrients, they really should take more of a starring role. For example, you might be surprised to know that when considered gram for gram, basil contains twice the amount of calcium as milk, and almost twice the iron in beef (although the nutrients in herbs may not be as readily available to your bodies).
Herbs are also rich in antioxidants and have anti-inflammatory properties which may help prevent and manage heart disease, cancer and diabetes.
Dried herbs tend to have more of an intense flavour compared to fresh. Generally, you only need one teaspoon of dried herbs to get the same amount of flavour as four teaspoons of fresh herbs.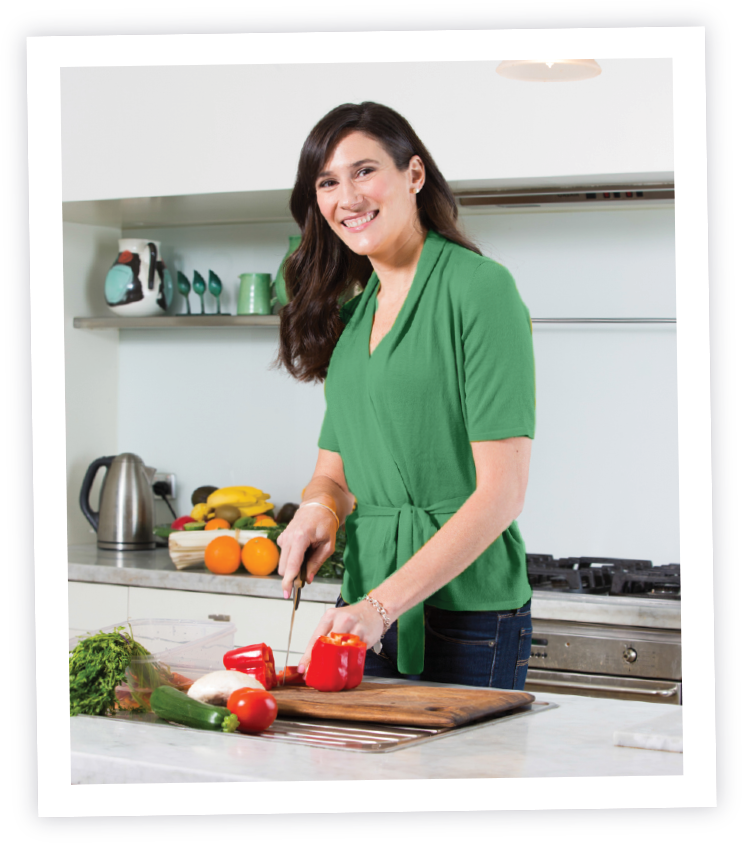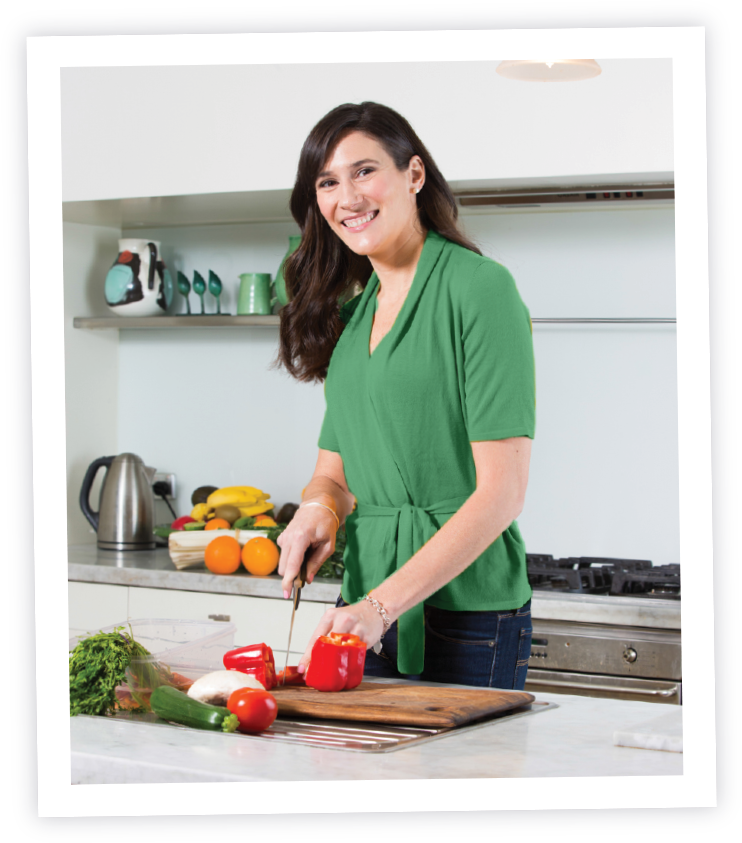 straight into your inbox!
Send your details now to receive Melanie's recipes designed around a range of dietary needs including improved fertility, weight loss, general heath and wellbeing through improved nutrition. Receive the recipes specific to your needs.