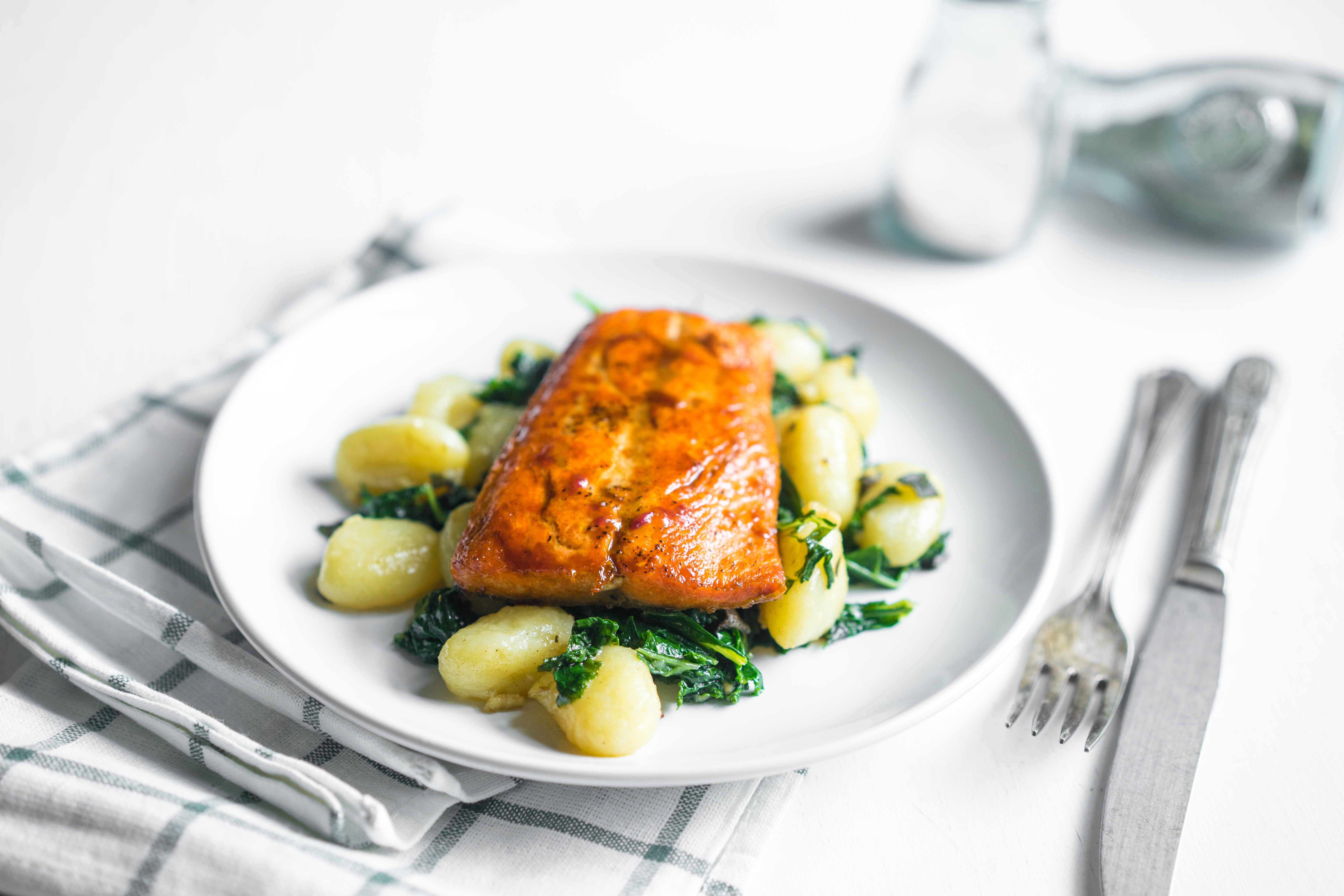 A simple, yet delicious and healthy dish that is sure to be a crowd-pleaser.
Ingredients:
·       4 chat potatoes, washed
·       1 handful bean sprouts
·       1 bunch spinach, stalk trimmed and shredded
·       1 teaspoon olive oil
·       2 x 150g salmon fillets
·       1 teaspoon pepper
·       1 clove garlic, crushed
·       2 teaspoons lemon juice
·       2 teaspoons soy sauce
·       1 teaspoon sesame oil
Method:
Steam the potatoes in a microwave for 8 minutes. Wash the spinach and cook in a saucepan over medium heat for a few minutes, covered, until starting to wilt. Transfer to a colander and squeeze out excess moisture.
Heat a non-stick frying pan over medium heat and cook the salmon for about 2 minutes on each side. Remove from the pan and cover with foil to keep warm.
Heat the olive oil in a large, non-stick pan or wok. Stir in the garlic, then add the bean shoots and spinach. Season with pepper. Transfer to a plate, top with the salmon and garnish with the potatoes.
Combine lemon juice, soy sauce and sesame oil in a bowl. Spoon over the salmon and spinach and serve immediately.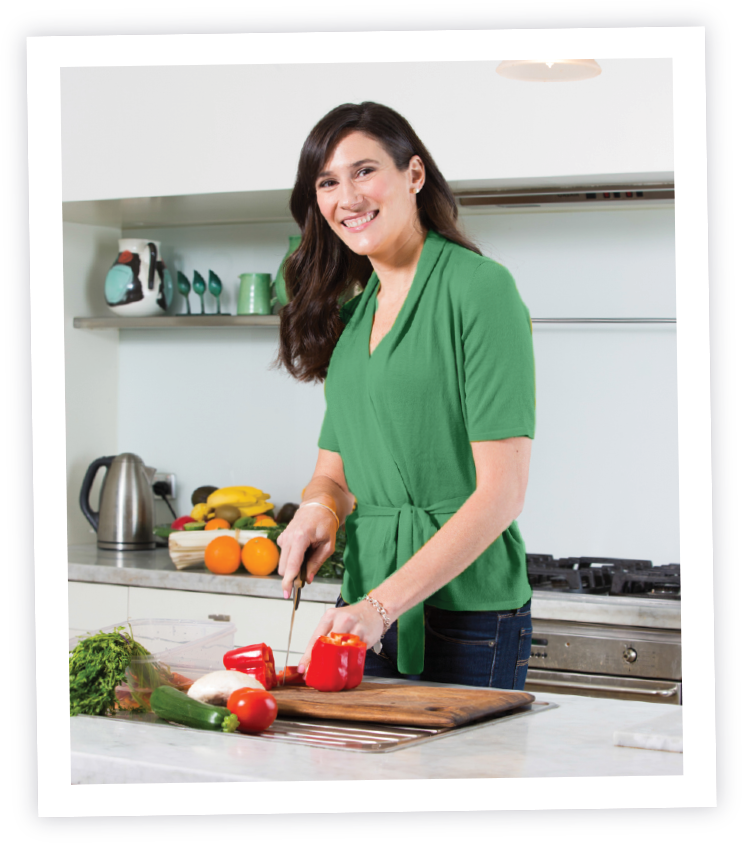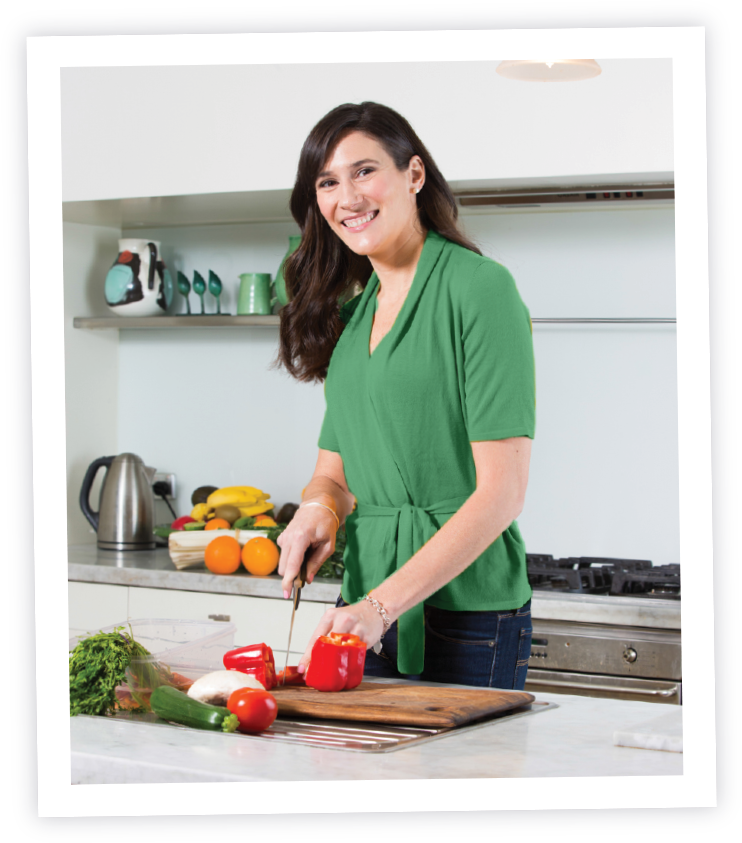 straight into your inbox!
Send your details now to receive Melanie's recipes designed around a range of dietary needs including improved fertility, weight loss, general heath and wellbeing through improved nutrition. Receive the recipes specific to your needs.