Are you craving a lush vibrant salad? Maybe it's the beckoning warmer weather, the BBQ sizzling, or just your body's desire to eat healthily during your pregnancy. But, you're wondering are pre-made salads during pregnancy safe? Well in this blog I'll tell you exactly what the latest research says! 
Are pre-made salads during pregnancy safe?
I remember reading a comment by a lady in a closed facebook group. It said "I was craving a burger today, so I ate it….but don't worry, I removed the salad!"
There's a common belief that salad is unsafe during pregnancy, but it couldn't be further from the truth. Salads ARE healthy. You just need to know how to prepare them to minimise listeria risk.
Let's look at what makes a great pregnancy salad.
Salad base
During pregnancy, when your digestion slows down, I always encourage women to make fibre their friend to help keep your gut healthy and bowels moving! So, a salad is always going to be a great high-fibre option.
Even though there's nothing wrong with the humble iceberg lettuce, choosing dark green leafy lettuces, such as baby spinach or radicchio, has the added benefit of boosting your vitamin and mineral intake, especially of folate. Folate is particularly crucial in the first trimester of pregnancy as inadequate folate can increase the risk of neural tube defects.
Salad variety
"Eat the rainbow." This saying typically means that you want your salad plate, or bowl, to have lots of colour from different ingredients as this indicates that you're getting a range of different antioxidants to boost your defence system. The more variety in your food, the greater nutritional adequacy in your diet, which needless to say is important as you are currently growing a baby. So, throw in lots of different ingredients and don't get stuck eating the same salad every day; mix up the colour, textures and flavours, so you never get bored of your salad and your growing bub will thank you for it.
Salad meats
All good salads should contain a good protein source. Unfortunately, deli meats, eggs and cheese, which are common in salads, may have listeria or salmonella risk. So, your options are to a) opt for a warm salad where you reheat or cook some fresh chicken or salmon, or b) throw in a can of legumes, canned fish or a handful of nuts if you're on the run.
Salad dressing
Dressings can add such a boost of flavour and difference to your salad, so don't shy away from being creative with your salad dressings. Preferably choose vinaigrette or oil-based dressing and if you want more oomph, then mix in different herbs, spices, or flavourings. Be sure to stay away from any those that contains undercooked eggs, such as hollandaise or bearnaise, and if the dressing contains cheese or other dairy products, check the ingredient list to ensure that they have been pasteurised (most commercially prepared dressing have been, but just check!).
Words of caution
Although you don't need to 'pregnant pass' the salad, you do need to be careful with how it's prepared, so take the time to make it yourself.
Wash all the ingredients thoroughly; even if the product says it's been pre-washed, wash it again to remove any residual bacteria.
Refrigerate as soon as you finish preparing the salad and eat it within a couple of hours.
Avoid pre made salad and salad bars/buffets; you don't know how well the salad has been prepared, you cannot guarantee they will be no cross-contamination with the salads that contain potentially bacteria containing ingredients and you don't know how long it's been since it was prepared and/or displayed.
Making salads yourself ensures you know exactly what is in it and you can be confident you're eating a healthy, tasty and pregnancy-safe salad!
I'd love to hear your favourite pregnancy salad recipe in the comments box below, or better still post a pic of it on your social media and tag me at Melanie McGrice.
And, if you haven't yet downloaded my free pregnancy meal plan, you can do so at www.melaniemcgrice.com/pregnancy – you'll find lots of yummy recipes included.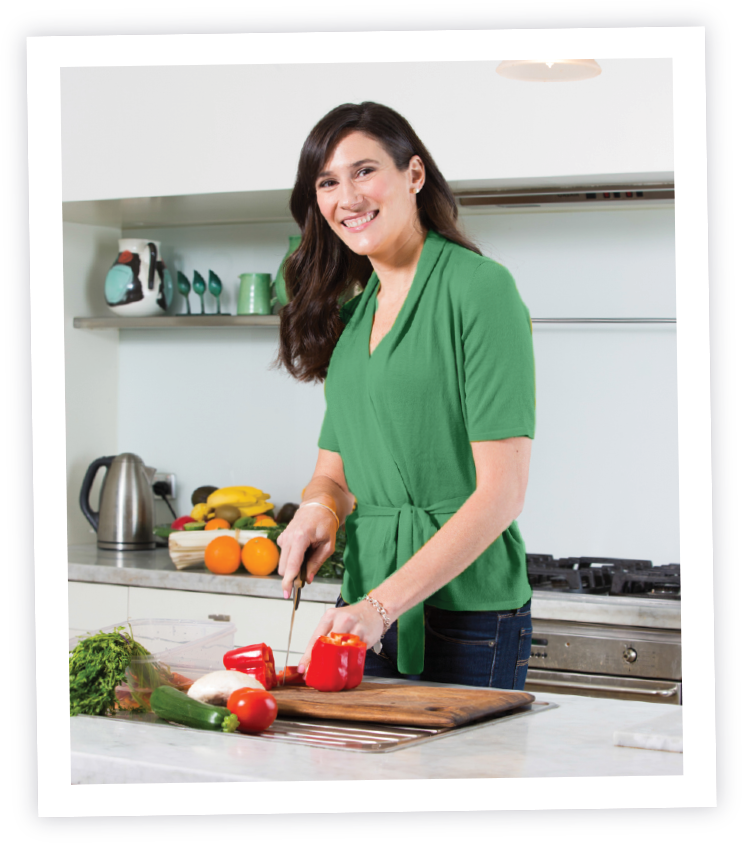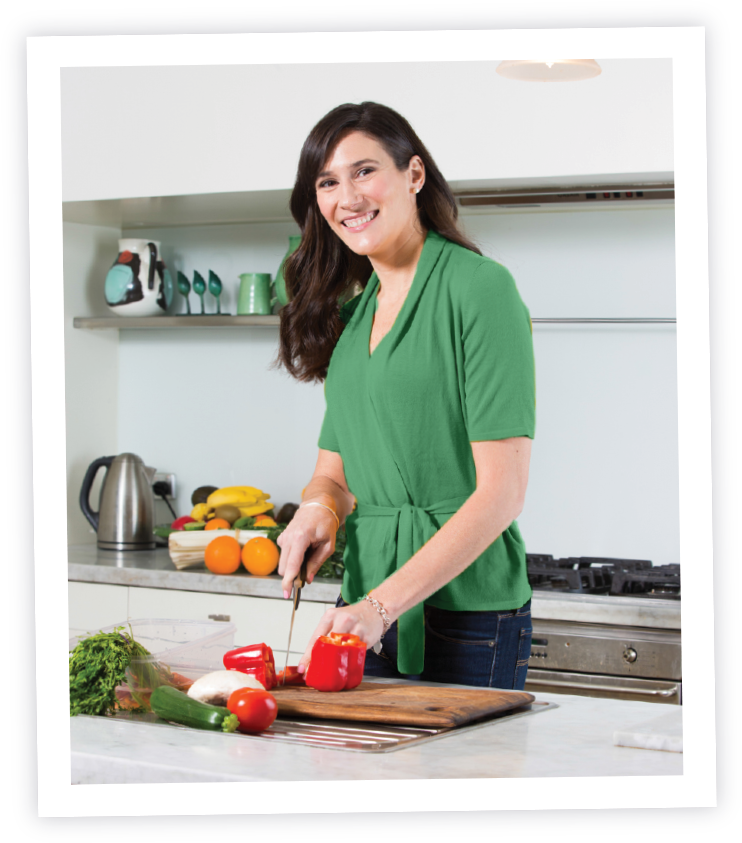 straight into your inbox!
Send your details now to receive Melanie's recipes designed around a range of dietary needs including improved fertility, weight loss, general heath and wellbeing through improved nutrition. Receive the recipes specific to your needs.