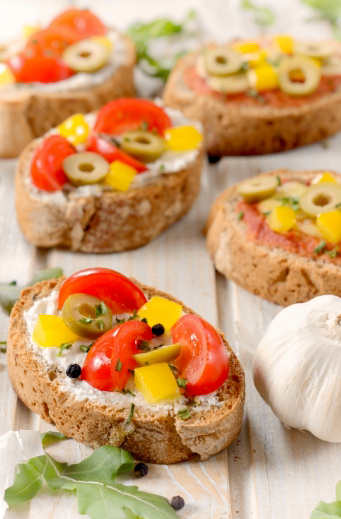 How often do you find yourself at a work function or a friend's birthday party, finding it hard to make a healthy food choice from the canapes circling the room? I know it can be really tricky, so I've had a look at some common finger foods and my tips on choosing better ones!
SUSHI
Sushi is a really popular finger food that has often been seen as 'healthy'.
Although it is often a healthier choice, three small sushi rolls contain around 650kJ, so if you aren't paying attention, the mouthfuls can quickly add up. The meat or seafood filling can also be battered and fried, adding unnecessary kilojoules, and many sushi rolls are filled with mayonnaise or creamy sauces to further increase your kilojoule intake.
Another thing to watch out for is the sodium content. Deciding on having soy sauce with your sushi can greatly increase your sodium intake as one tablespoon of soy sauce already contains 38% of your total daily allowance. Having a high intake can increase your blood pressure so for a low-salt alternative, try it with a little bit of wasabi if you can handle the kick!
Alternative: If they are available, opt for a rice-paper roll. They contain a similar mix of ingredients, but often have a greater vegetable and meat or seafood content. Comparing the same quantity of roll and sushi, rice paper rolls are lower in salt and calories so they can be a great and filling alternative.
BAKED AND FRIED GOODS
From pies to sausage rolls or spring rolls to dim sims, these baked and fried goods can often be high in saturated and trans fats. In a party-sized sausage roll (40g), the saturated fat content can be up to 20% of the recommended daily limit for an average adult 4 which is a lot considering you often eat more than one.
Baked and fried goods aren't beneficial for your health as they increase LDL or 'bad' cholesterol levels and the likelihood of developing cardiovascular diseases in the long term. In addition, these are considered discretionary foods by the Australian Guide to Healthy Eating, which suggests women have no more than 2 ½ daily serves of food from this category. One serve will resemble 1 ½ party pies or sausage rolls, so make sure you keep track of how many you've had.
Alternative: A healthier option might be selecting a sandwich or wrap. Look for fresh vegetable fillings and some type of protein filling like meat, seafood or eggs. Better yet, try find one that's also got wholemeal or wholegrain bread and you can't go wrong! Try avoiding creamy sandwich fillings as this often adds unnecessary kilojoules.
If you still feel like having one of the baked and fried goods, choose a steamed dim or spring roll with a mostly vegetable filling over a fried variety.
CHEESE AND CRACKERS
Eating cheese can be a great way to meet your recommended daily serves of dairy. However typical creamy platter cheeses like brie and camembert can contain a lot of saturated fat and can often be hard to stop eating at 1 or 2 small wedges!
Alternative: Choosing vegetable sticks with dip can be a great alternative. My suggestion is to go for vegetable-based dips, ensuring that you're eating more vegie sticks than dip!
DESSERTS
Whether it's biscuits, tarts or cupcakes it can be challenging to find healthy desserts! Typical desserts often contain a lot of sugar and saturated fats while being quite nutrient-poor. Most desserts fall under the category of discretionary foods, where a typical serving might look like 2-3 biscuits, a small slice of cake or a muffin. Although having the occasional dessert is fine, it's better to go for more nutritious options which will help to curb your sweet-tooth rather than leave you wanting more!
Alternative: Limit yourself to one small treat or split a dessert with a friend if you really want to try more than one. Otherwise having a few pieces of cut up fruit is a great alternative that packs a healthy punch!
Although it can be tricky to work out which finger foods are healthy options, choose ones that are fresh, full of vegetables and natural colour. It's best to avoid foods that fall in the discretionary food group but as with life, everything is fine in moderation. Happy partying!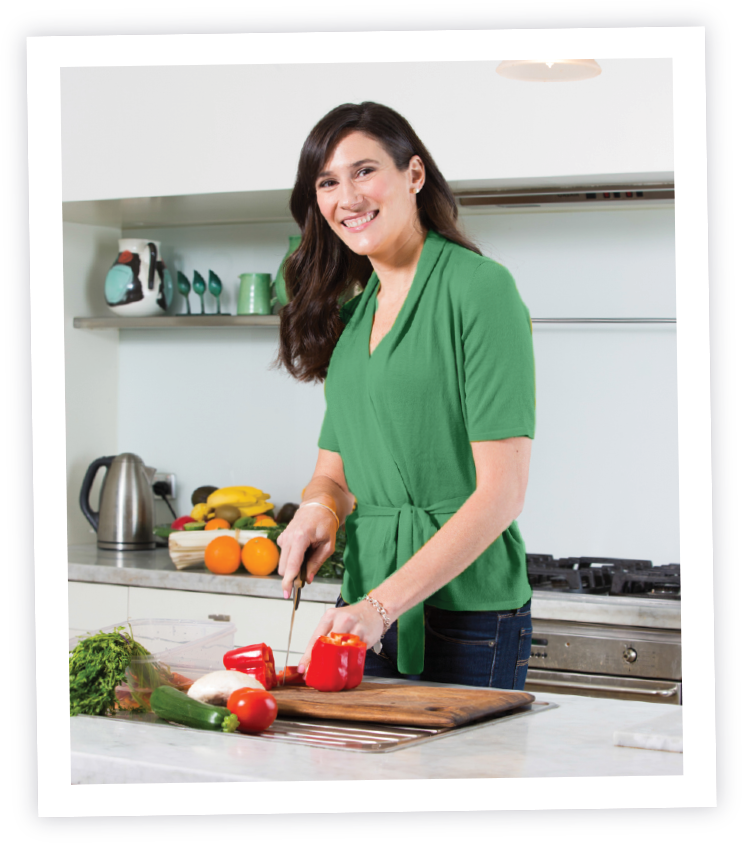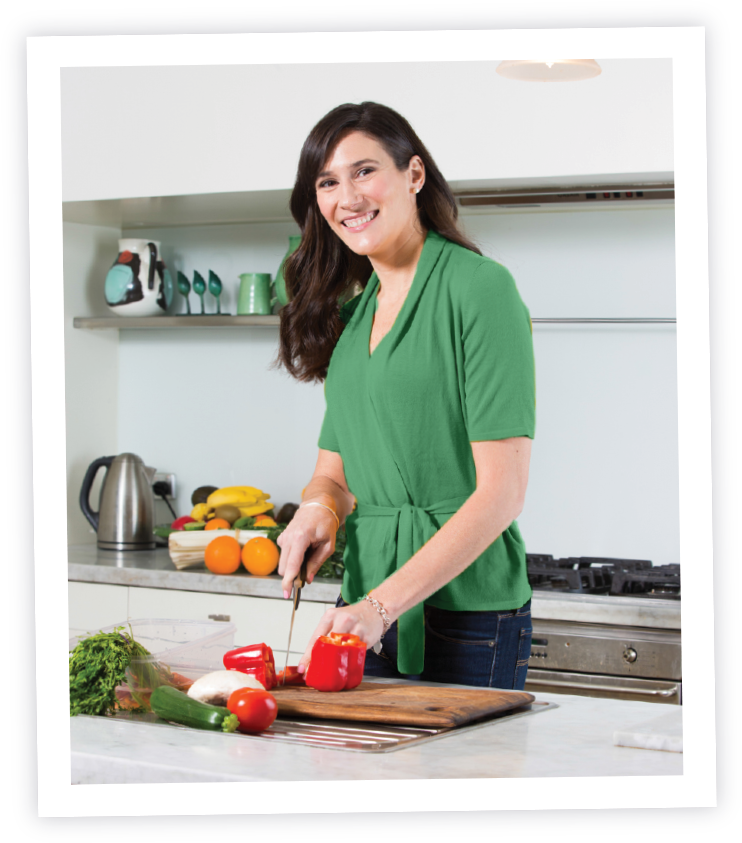 straight into your inbox!
Send your details now to receive Melanie's recipes designed around a range of dietary needs including improved fertility, weight loss, general heath and wellbeing through improved nutrition. Receive the recipes specific to your needs.