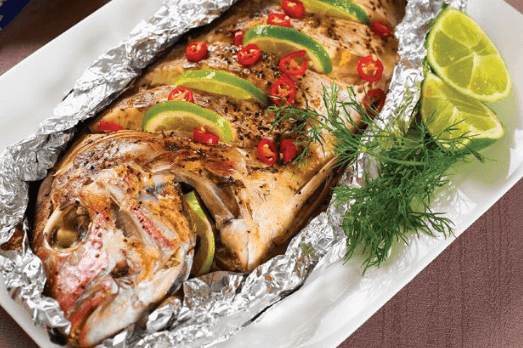 Packed with aromatic spices, fresh herbs and flavoursome vegetables this recipe turns delicious fresh seafood into a wonderful feast. Need I say more?
Serves: 4
Ingredients
• 1 whole snapper (about 1 kg)
Marinade
• 1/2 thumb size piece of ginger, grated
• 2 cloves garlic, finely chopped
• 1 tbsp ground cumin
• 1 tbsp ground coriander
• 1 tbsp sweet paprika
• 1 red chilli, seeded and thinly sliced
• 2 tbsp olive oil
• Juice and wedges of 1 lime
Salad
• 1 large cauliflower, broken into florets and stalks roughly chopped
• 2 carrots, roughly chopped
• 2 tsp ground cinnamon
• 2 tsp ground all spice
• 1 tbsp olive oil
• 1 handful coriander, roughly chopped
• 1 handful flat-leaf parsley, roughly chopped
• 2 tbsp toasted nuts (eg hazelnuts, almonds or walnuts) (optional)
• Seeds of 1 pomegranate (optional)
Dressing
• 1 tbsp olive oil
• 3 tbsp red wine vinegar
Method
Place the fish on a lined baking tray, and cut 3 slits into each side of the fish.
Mix together the ingredients for the marinade, and rub into the flesh. Reserve any leftover marinade ingredients, and set aside the fish to marinate for at least 30 minutes in the fridge.
Preheat oven to 200°C.
Place the cauliflower and carrot onto a lined baking tray.
Mix together the olive oil, all spice and cinnamon and add to the vegetables, tossing to coat well.
Pop the fish and vegetables into the oven. Baste the fish regularly with any reserved marinade, and bake both fish and vegetables for around 30-40 minutes or until cooked.
Place the vegetables into a large bowl, and add the fresh herbs, pomegranate seeds and nuts (if using).
Mix the dressing ingredients, and pour over the vegetables, tossing to combine.
Serve the fish and vegetables as shared dishes for all to enjoy.
Did you know?
Don't be put off by all the spices in the ingredients. These are all versatile spices that are great for seasoning your everyday dishes. Building up a collection of dried spices is also one way of cutting down on salt and amping up the antioxidants in your diet.
Regular fish consumption (2 or more serves a week) may reduce your risk of a range of diseases such as cardiovascular disease, prostate cancer and dementia. Feel free to experiment with different types of whole fish for this recipe as most will work well.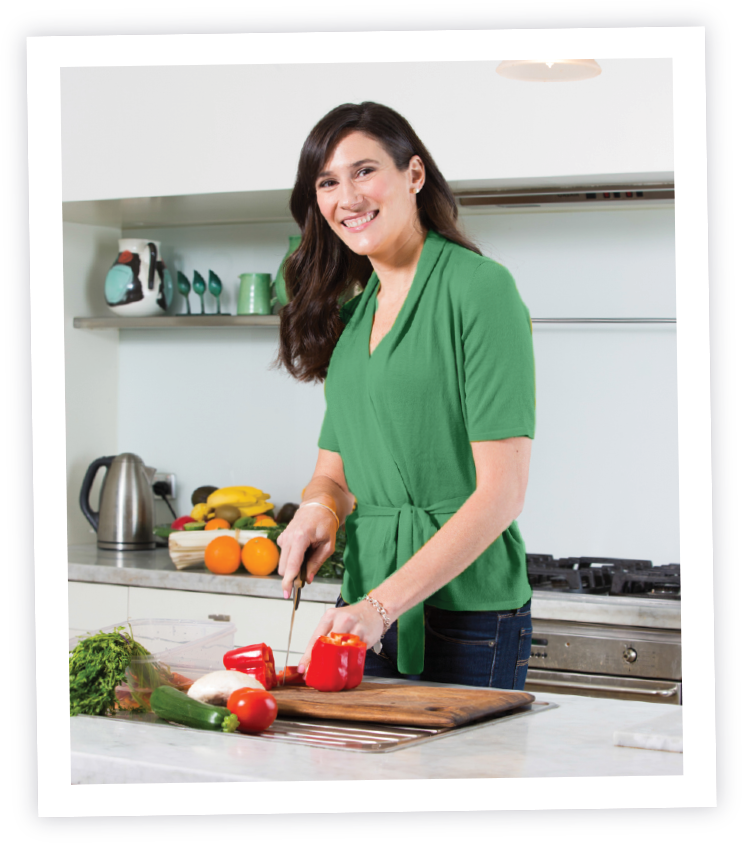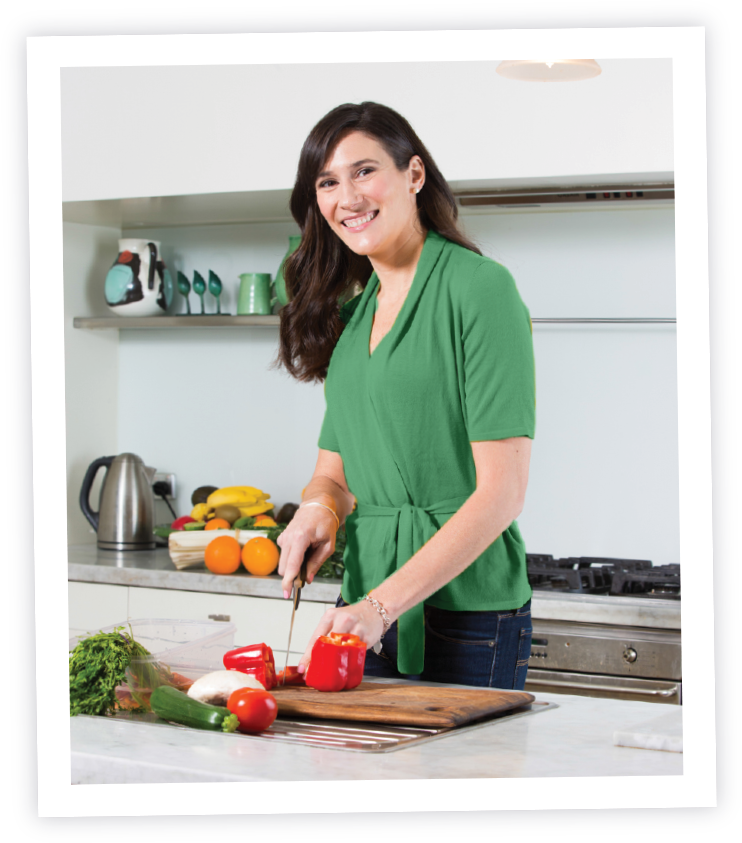 straight into your inbox!
Send your details now to receive Melanie's recipes designed around a range of dietary needs including improved fertility, weight loss, general heath and wellbeing through improved nutrition. Receive the recipes specific to your needs.