The Mediterranean diet ranks right up there with one of the healthiest ways of eating. With a long list of health benefits linked to it, could improved fertility be another one that can be added to the list? In this blog I'm going to explore this question (and a spoiler alert, the science is shaping up well!) and then give you lots of tips on how to eat more like the Mediterraneans do.
There are many crazy diets out there in the world to do with ways to boost fertility – diets that we want to avoid. But there are things which do work and do improve your chances of conception. One such way of eating is a Mediterranean-style diet and research is growing to support its benefit in helping with fertility.
What is the Mediterranean diet?
Long considered one of the world's healthiest dietary patterns, and certainly the most well researched, the Mediterranean diet is linked to a host of positive health benefits. The theme of the Mediterranean diet is all about an abundance of fruits, vegetables, wholegrains, legumes, nuts and olive oil. It features fish and poultry more so than red meat.
The list of the health benefits linked to the Mediterranean diet is long. In fact, a recent major scientific review found good evidence to link this way of eating to a longer life, less heart disease, and lower rates of cancer, Alzheimer's disease, dementia and diabetes. That is quite an impressive list indeed!
Mediterranean diet and fertility
When comes to fertility, we already know that healthy diets favouring seafood, plant-based proteins, wholegrains, fruits, and vegetables are related to better fertility in women and in men. This way of eating mirrors many of the foods found in a Mediterranean diet. So the big question then is how does a Mediterranean diet affect a woman's fertility? Well, I'm happy to say that for women trying to conceive, there does seem to be a specific advantage to eating a Mediterranean diet.
Let's look at what the scientific research says… In one study done by Greek researchers (who else!), they looked at how closely women undergoing IVF followed a Mediterranean diet. Women eating most closely to themes of a Mediterranean diet had a two-thirds greater chance of getting pregnant compared with women who followed this way of eating the least. These same women sticking to a Mediterranean diet also had a live birth rate almost double that of the women not eating that closely to a Mediterranean diet, which means that they had less miscarriages, and were more likely to deliver a healthy baby.
And in another study this time done by a Dutch research team, they found that women eating a Mediterranean-style diet in the lead-up to conception had a 40% greater chance of success.
The benefit of a Mediterranean diet doesn't just sit with a woman though. In another study this time involving the male partners of women undergoing IVF, it was also found that improved semen quality was linked to following a Mediterranean diet.
And just to round things out, a Spanish study of 485 women with conception difficulties found swapping to the Mediterranean style diet resulted in increased pregnancy rates.
So, there are loads of good research studies suggesting that a Mediterranean diet is the best way to boost your fertility. And, it's no wonder!  A Mediterranean diet is packed with nutrients such as antioxidants, good fats and plant-based proteins which are linked to good fertility outcomes, so eat up!
Tips on eating like a Mediterranean
The best news about a Mediterranean diet being so good for fertility is that it's actually a delicious and healthy way to eat! So here are some tips to get you started to giving your diet an overhaul, and eating more in line with how the Mediterraneans do.
1. Think plants first. That means eating up your veggies and fruits and getting a minimum of 7 serves of these each day.  Try to include some fruit or vegies at every meal or snack.  Maybe some berries on your brekkie cereal, a vegie juice for morning tea, some salad with lunch, a piece of fruit as an arvo snack, and stir fried veg for dinner.
2. Wholegrain foods feature high on the list in a Mediterranean diet so make smart swaps such as switching white rice to brown.
3. Go nuts for nuts. Almonds, cashews, pistachios and walnuts are just some of the many you can choose from so keep them on hand for a quick snack.  I keep some in my desk drawer and in my handbag for when I'm out and about.
4. Find ways to put more olive oil in your diet. Not only can you cook with it, but include it as a base in your salad dressings and keep it on the table to dip bread in as a tasty alternative to butter.
5. Eat fish at least twice each week. Fresh or water-canned tuna, salmon, trout, mackerel and herring are all good choices.
6. Don't be afraid to spice things up. Herbs and spices make food tasty and are rich in health-promoting substances. So season your meals with herbs and spices rather than just salt.
7. Include red meat, but no more than three times per week.  And make sure that it's lean.  Replace meat with fish or legumes as an alternative.
Now, I have a question for you…. If you've seen my videos before you'll know that I'm a very big believer in writing down what changes you're going to commit to, to help you be accountable to change.  So, let me know which action you're going to take in the comments box below!
And, to summarise what we've discussed today:
A Mediterranean-style diet ranks right up there as one of the healthiest ways of eating
the scientific research so far points to improved rates of fertility, especially in women struggling to conceive.
A Mediterranean-style diet has lots of flexibility in it, so get creative in the kitchen!
Now, I'm sure that you'll have loads of questions, so feel free to post them in the comments below.
And, to make all this easier for you, I'd love you to download my free meal plan. Just go to www.melaniemcgrice.com/fertility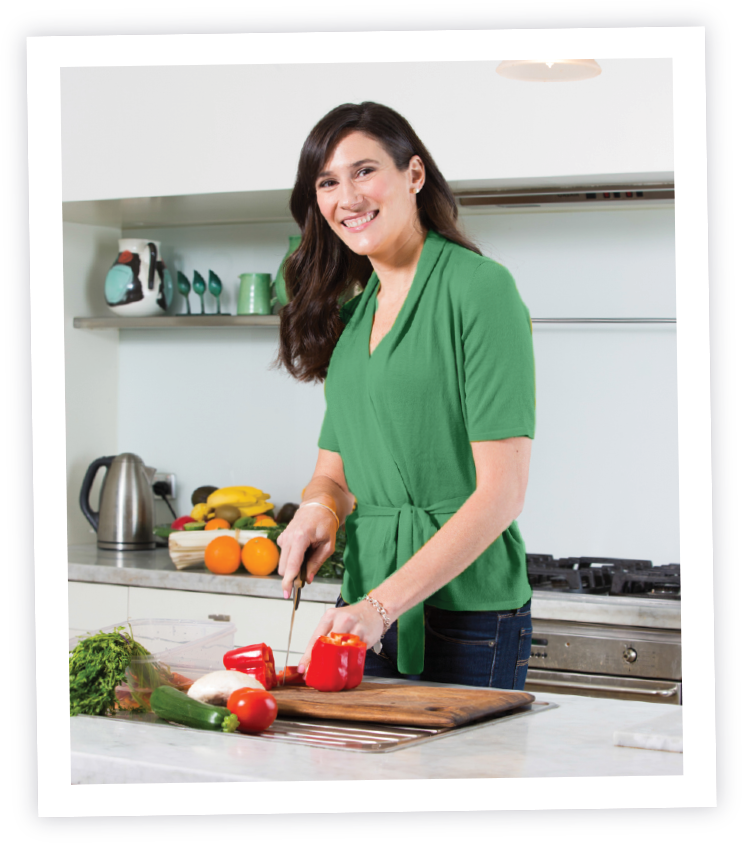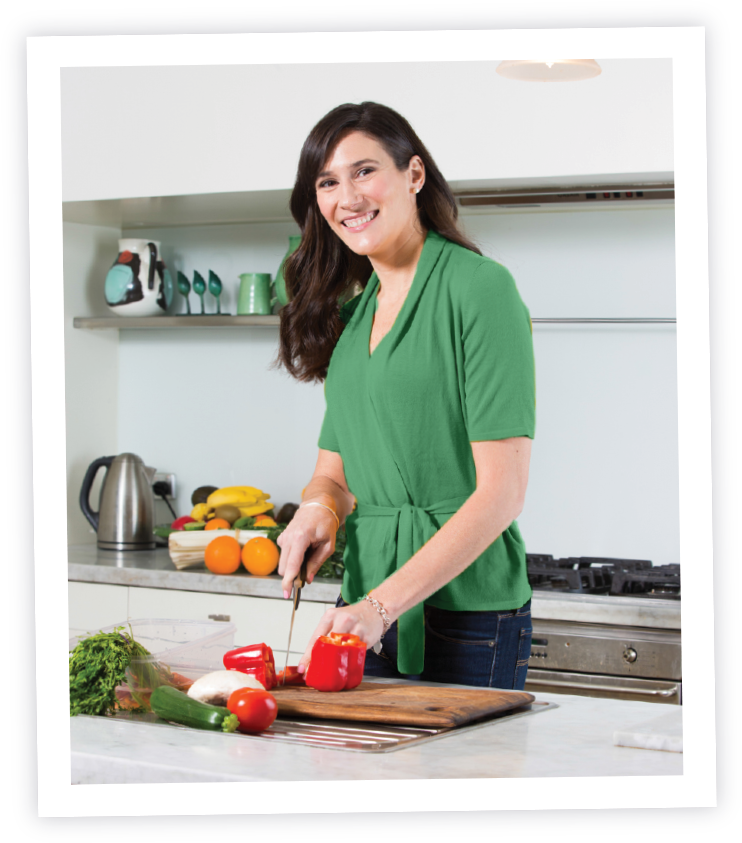 straight into your inbox!
Send your details now to receive Melanie's recipes designed around a range of dietary needs including improved fertility, weight loss, general heath and wellbeing through improved nutrition. Receive the recipes specific to your needs.