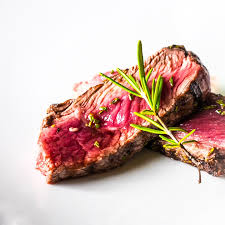 The perfect meal for your next Sunday lunch.
Ingredients:
·       4 chat potatoes
·       2 teaspoons olive oil
·       2 cloves garlic, crushed
·       4 teaspoons rosemary, finely chopped
·       500g  lamp rump
·       ½ teaspoon black pepper
·       2 red onions, sliced
·       2 leeks, sliced
·       60g flat or field mushrooms, sliced
·       2 tablespoons balsamic vinegar
Method:
Preheat the oven to 200°C.
Cut the potatoes into wedges and place in a bowl with 1 teaspoon olive oil, pepper, 1 tsp garlic and 2 teaspoons of the rosemary. Lay a piece of grease-proof paper on an oven try, spread out the potatoes and roast on the centre rack of the oven for 20 minutes.
Rub the lamb with the remaining olive oil, pepper, garlic and rosemary. Heat frying pan over medium-high heat and fry the lamb until well browned on all side. Transfer to the centre of the oven tray with the potatoes and return to the oven to roast for 10 minutes for pink or 15 minutes for well done.
Return the frying pan to medium heat and add the onion, zucchini, leek and mushroom with a teaspoon of olive oil. When they are slightly caramelised, add the balsamic vinegar and simmer until the vinegar thickens and coats vegetables.
Carve the lamb and serve with potatoes, sautéed vegetables and bread.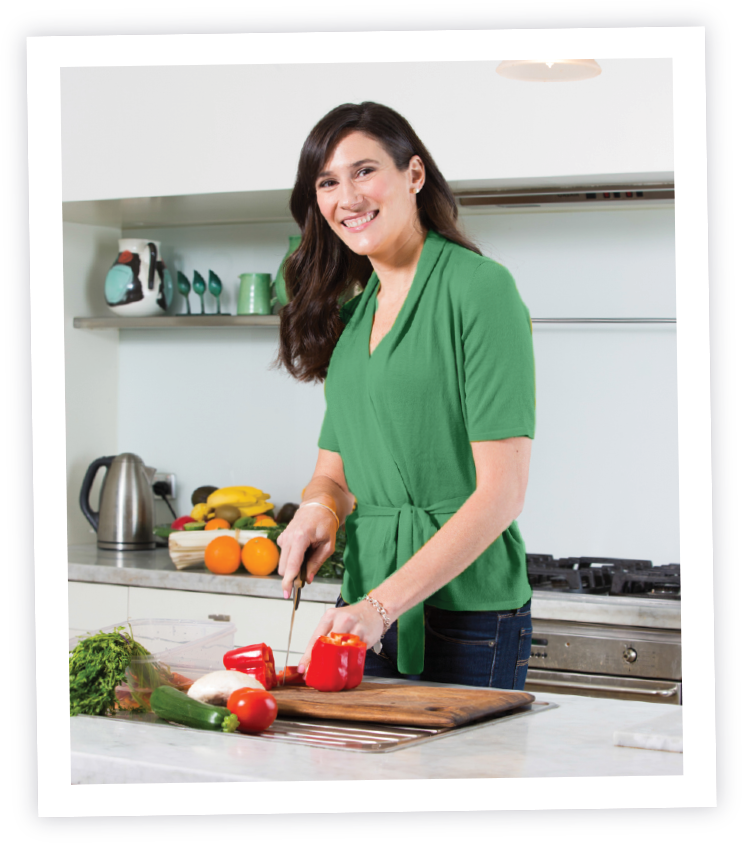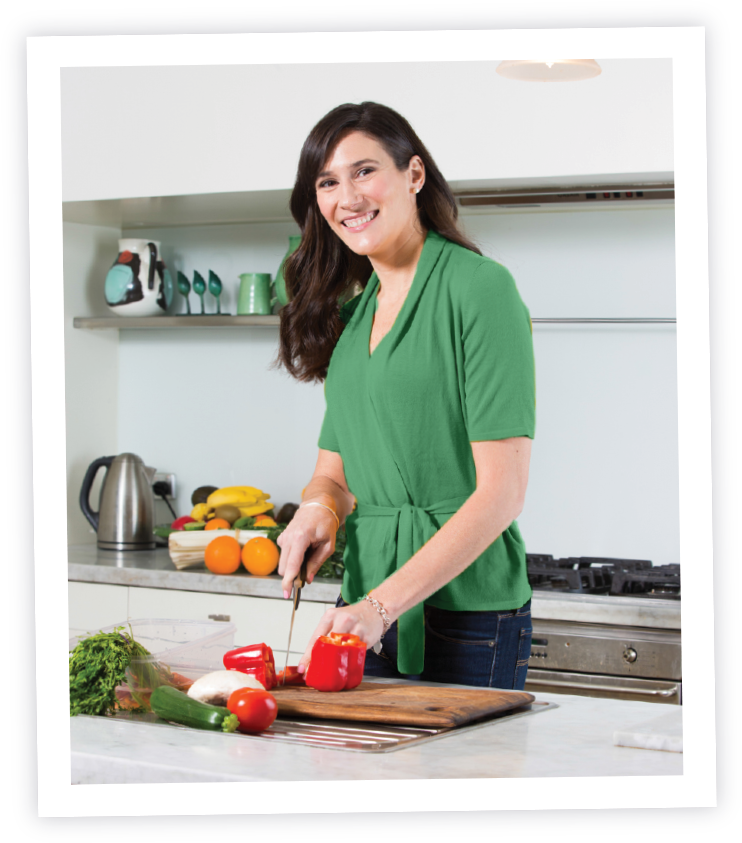 straight into your inbox!
Send your details now to receive Melanie's recipes designed around a range of dietary needs including improved fertility, weight loss, general heath and wellbeing through improved nutrition. Receive the recipes specific to your needs.