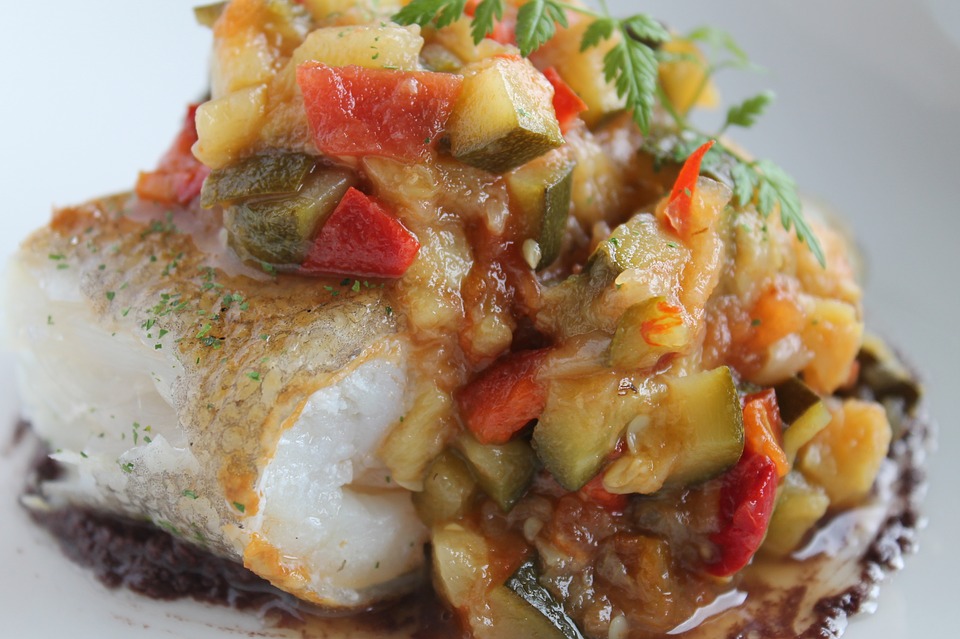 Pair some lovely fish with the French classic of ratatouille plus some chickpea mash and you have a combination made in heaven.
Ingredients:
·       2 teaspoons olive oil
·       1 brown onion, diced
·       1 green capsicum, diced
·       1 red capsicum, diced
·       1 garlic clove, crushed
·       1 punnet cherry tomatoes, halved
·       2 teaspoons balsamic vinegar
·       1 tablespoon torn basil leaves
·       1 x 150g can chickpeas, drained
·       1 teaspoon cumin seeds, ground with a mortar and pestle
·       2 x 120g white fish fillets (bass, ling, snapper or blue eye)
Method:
To make the ratatouille, heat the oil in a large saucepan over medium-high heat. Ad d the onion, capsicums and garlic and cook for 4 minutes, or until softened. Add the tomatoes and vinegar and cook for 6-8 minutes, stirring occasionally until the mixture is pulpy. Remove from the heat, stir through the basil, cover and keep warm.
Fill a saucepan with water and bring to the boil. Add chickpeas and simmer for 10 minutes. Drain and mash with cumin.
Place the fish in a non-stick frying pan and cook for 3 minutes on each side, or until golden and cooked through. Serve on top of the chickpea mash and top with ratatouille.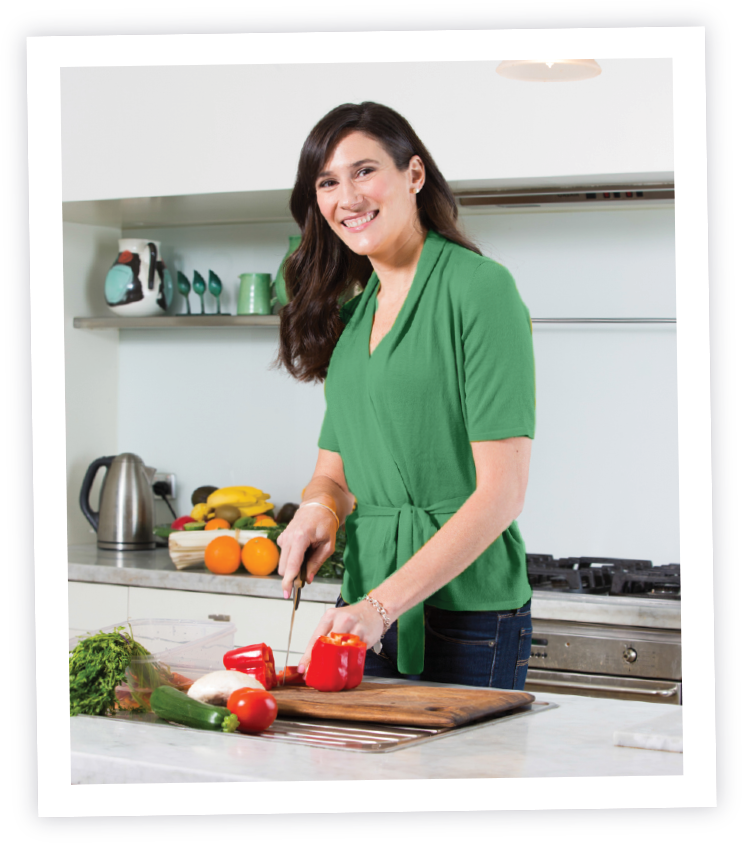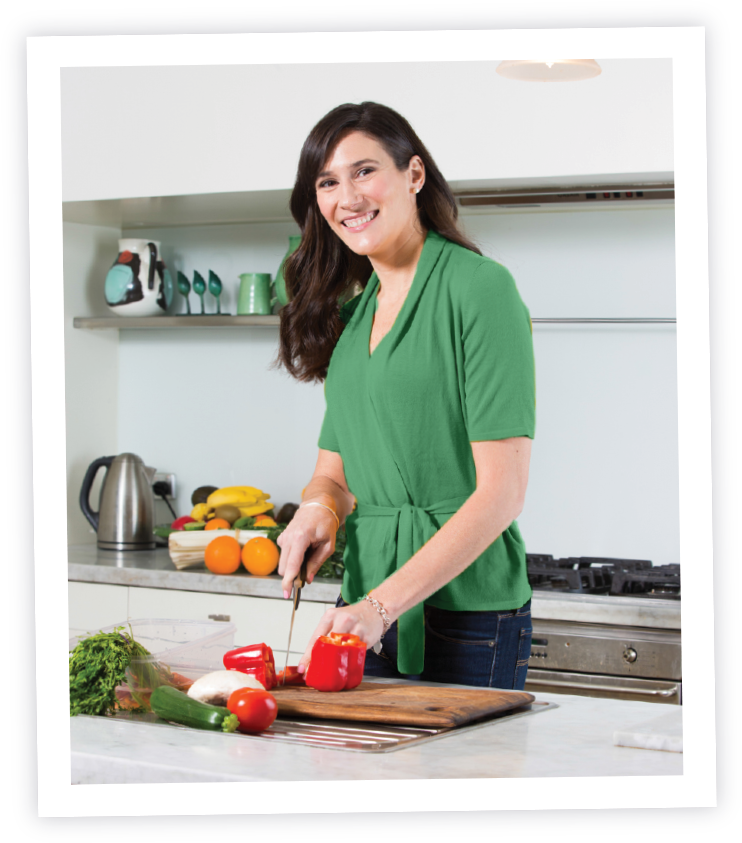 straight into your inbox!
Send your details now to receive Melanie's recipes designed around a range of dietary needs including improved fertility, weight loss, general heath and wellbeing through improved nutrition. Receive the recipes specific to your needs.