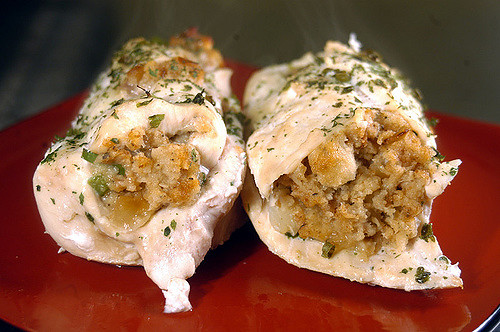 Add a little twist to the chicken breast by stuffing it with the great combination of pumpkin and feta.
Ingredients:
·       150g Jap pumpkin, diced
·       2 teaspoons olive oil
·       1 clove garlic, crushed
·       ¾ cup (120g) arborio rice
·       1 cup chicken stock
·       400g chicken breast fillet
·       40g low-fat feta cheese
·       1 tablespoon almonds, crushed
·       2 teaspoons fresh coriander, chopped
Method:
Preheat the oven to 180°C. Place the pumpkin in a bowl with a small amount of water and microwave for 5 minutes.
Place the rice and garlic in a saucepan with half the oil, slowly bring the pan to a medium heat and cook for 4 minutes. Add 1 ladle of chicken stock at a time, stirring, until the risotto is al dente – this should take about 17 minutes.
Meanwhile, cut a hole in the centre of the chicken. Rub the chicken with garlic, half the chopped coriander, a pinch of pepper and the remaining oil. Seal in a pan over high heat until browned.
When the risotto is ready, stir through the feta, crushed almonds, coriander and pumpkin. Stuff risotto inside the chicken breast, then place chicken breasts on foil-lined baking tray and finish in the oven for 10 minutes. Serve chicken breasts with a side salad and any remaining risotto.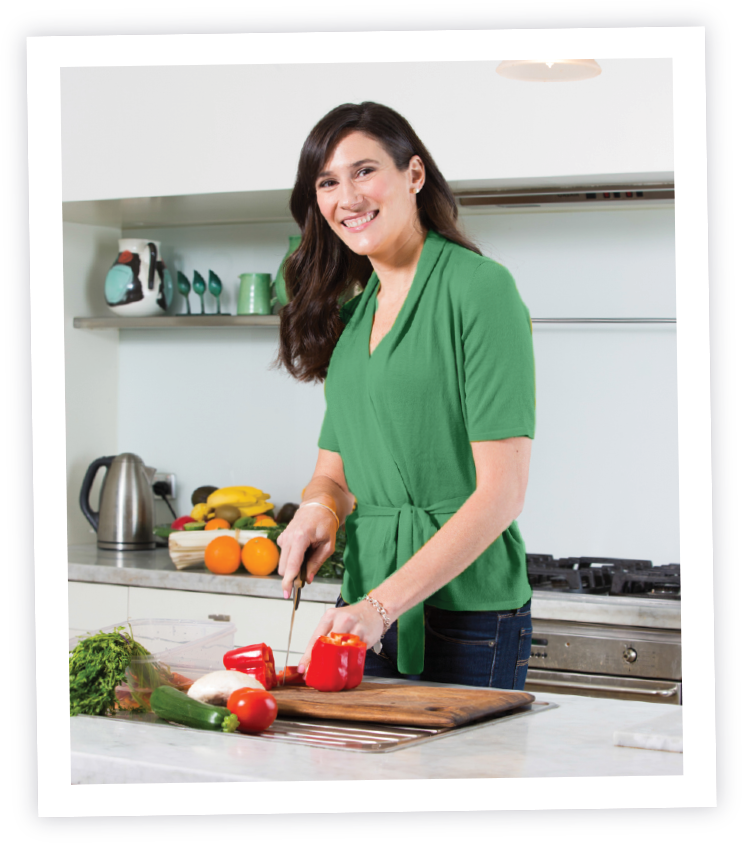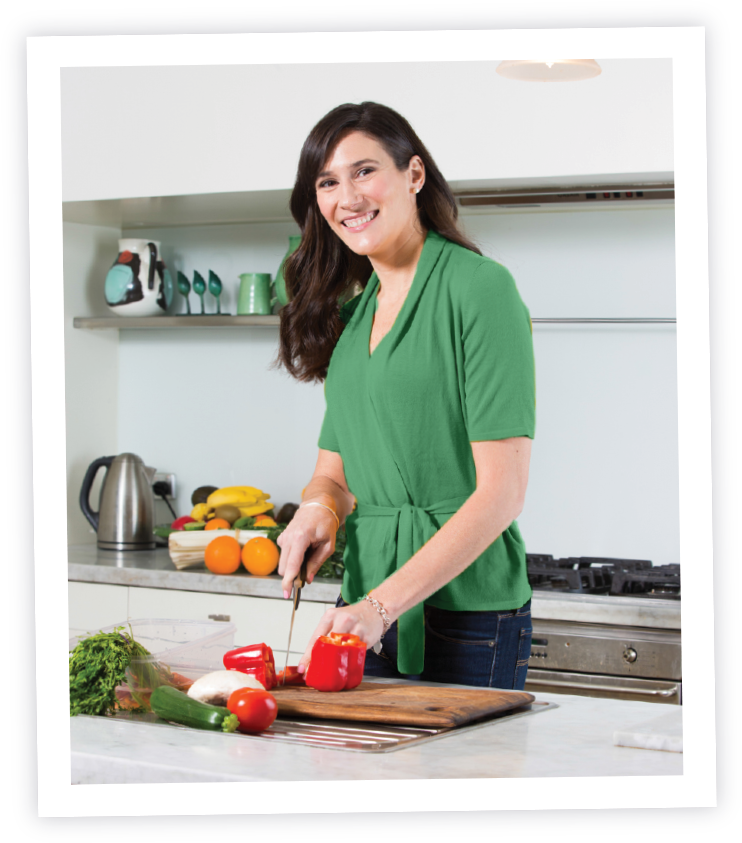 straight into your inbox!
Send your details now to receive Melanie's recipes designed around a range of dietary needs including improved fertility, weight loss, general heath and wellbeing through improved nutrition. Receive the recipes specific to your needs.