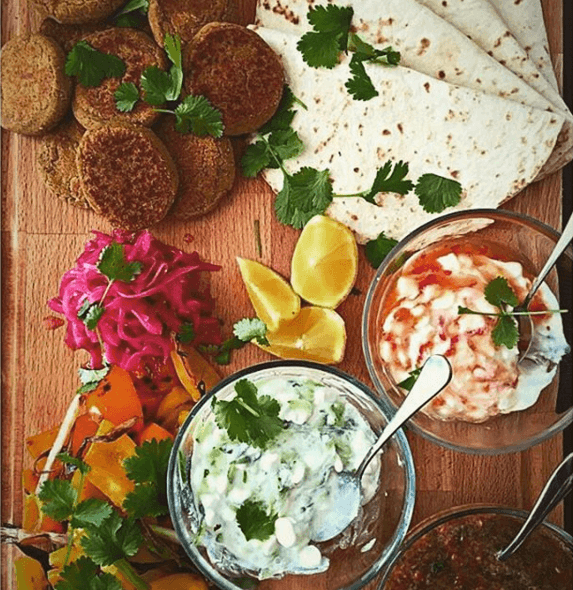 Here is a healthy lunch-box idea with a difference – "Baked Falafel Wraps". Never had falafel before? Well you are in for a treat with this week's recipe!
Serves: 4
Ingredients
Falafel (makes 8)
• 2 cups parsley, roughly chopped
• 1 tin (400g) chickpeas, rinsed and drained
• Juice and rind of 1 lemon
• 2 garlic cloves, crushed
• ¼ cup wholemeal flour
• 1 tsp ground cumin
• 2 tbsp tahini
• 1 tbsp vegetable oil
• Cracked black pepper, to taste
Serve with your choice of
• Breads eg wholemeal pita bread, Lebanese bread or wraps
• Spreads eg hummus, raita (natural yogurt and grated cucumber), avocado, reduced fat ricotta
• Veggies eg baby spinach, chopped cucumber and sliced tomato; grilled eggplant and zucchini; or tabbouli salad with finely chopped parsley, red onion and diced tomato.
Method
• Preheat oven to 2200C (2000C fan-forced).
• Put all the falafel ingredients into a food processor and process until just combined.
• Take a heaped tablespoon of the mixture, roll into a ball with your hands and flatten slightly to form a patty. Place on a lined or greased oven tray. Continue until you have finished the mixture (you should be able to form about 8 patties).
• Pop into the oven and bake for approximately 40 minutes, turning them over halfway to ensure they brown evenly.
• To serve, serve with a salad of your choice or add to a wrap along with some vegetables and your spread of choice (suggestions above).
Did you know?
Falafels are traditionally deep-fried, so baking them is a healthier and low-fat way of cooking that still produces a lovely golden crust. You can usually use baking as an alternative to deep-frying (eg try making oven-baked chips by slicing your potatoes into wedges, lightly drizzling with olive oil and generously sprinkling with herbs and pepper).
These falafels are a great way of combining two nutrient-rich foods: chickpeas and parsley. Both are excellent plant sources of minerals such as iron and calcium which are sometimes hard to incorporate into a vegetarian diet. Parsley is also rich in vitamin C and combined with the lemon juice, enhances the absorption of iron from both the parsley and chickpeas.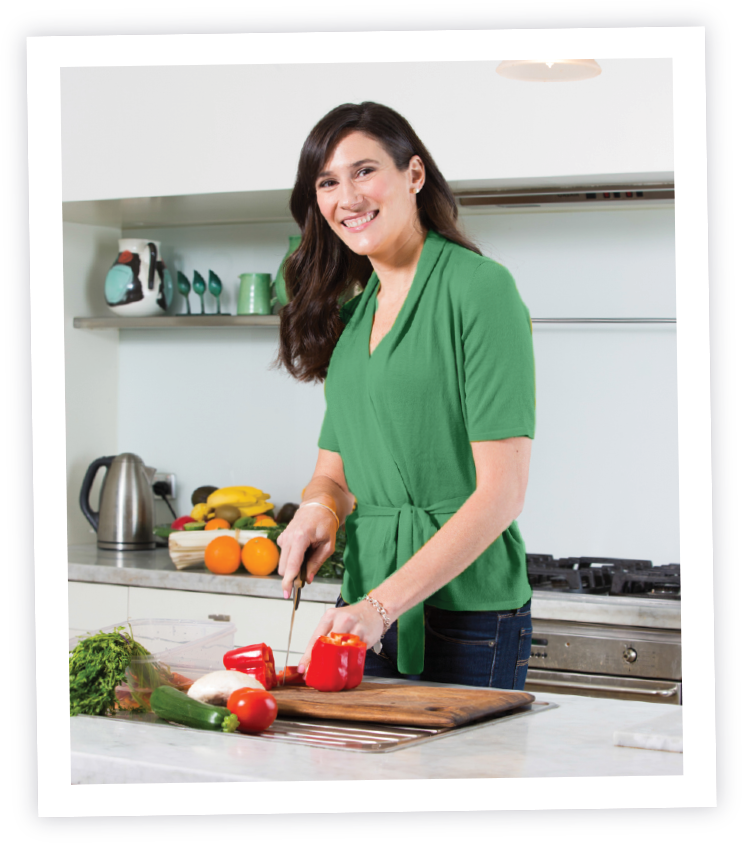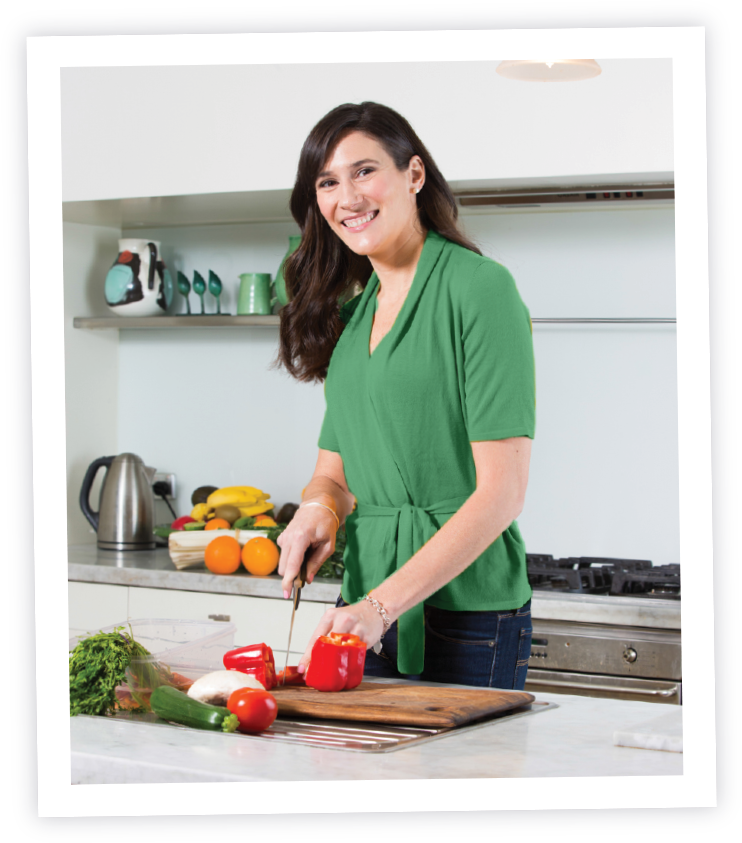 straight into your inbox!
Send your details now to receive Melanie's recipes designed around a range of dietary needs including improved fertility, weight loss, general heath and wellbeing through improved nutrition. Receive the recipes specific to your needs.