Melanie's 8 Simple Steps to a Healthy Pregnancy
Dietitian Melanie McGrice, AdvAPD will show you how to modify your diet for the healthiest pregnancy possible
Enrol now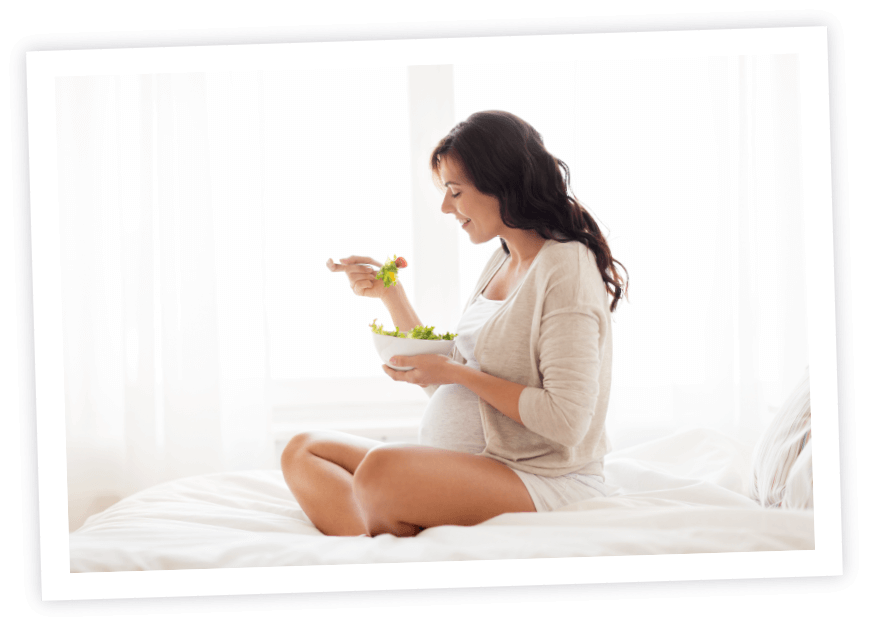 Are you overwhelmed working out what to eat during pregnancy?
Listeria… Mercury toxicity… Folate… Niacin… Morning sickness… Are you overwhelmed trying to prepare meals?
You're not alone. 'Melanie's 8 simple steps to a healthy pregnancy' is the step by step guide for prepping easy, nutritious and delicious meal plans for you and your baby.
Are you confused about what to eat during pregnancy?
Listeria… Mercury toxicity… Folate… Niacin… Morning sickness… Are you confused about what you CAN actually eat?
You're not alone. 'Melanie's 8 simple steps to a healthy pregnancy' is the step by step pathway which shows you how to modify your diet for the healthiest pregnancy possible.
What you eat during pregnancy impacts your baby's genes
Let's face it; it can be challenging to eat well when you're pregnant, especially when you're exhausted and nauseous!
Yet, there's never a more important time to eat well than during pregnancy. Research shows that poor nutrition and lifestyle choices made during pregnancy can impact your baby's epigenetic programming and increase the risk of your baby suffering from obesity, type-2 diabetes, allergies and other chronic diseases in later life.
In Australia,
1 in 4 children are overweight or obese;
1 in 9 children have asthma;
1 in 20 have a food allergy; and in the past decade, anaphylaxis (serious and life-threatening allergic reaction) has increased almost five-fold in children four years old and under.
Many of these diseases can be prevented by the right nutrition in the formative stages of life.
What you'll learn by taking part in Melanie's 8 simple steps to a healthy pregnancy
How to modify your pregnancy diet to give your baby the healthiest start possible
How to avoid conditions like gestational diabetes, pre-eclampsia and constipation
How to have more energy and enjoy your pregnancy more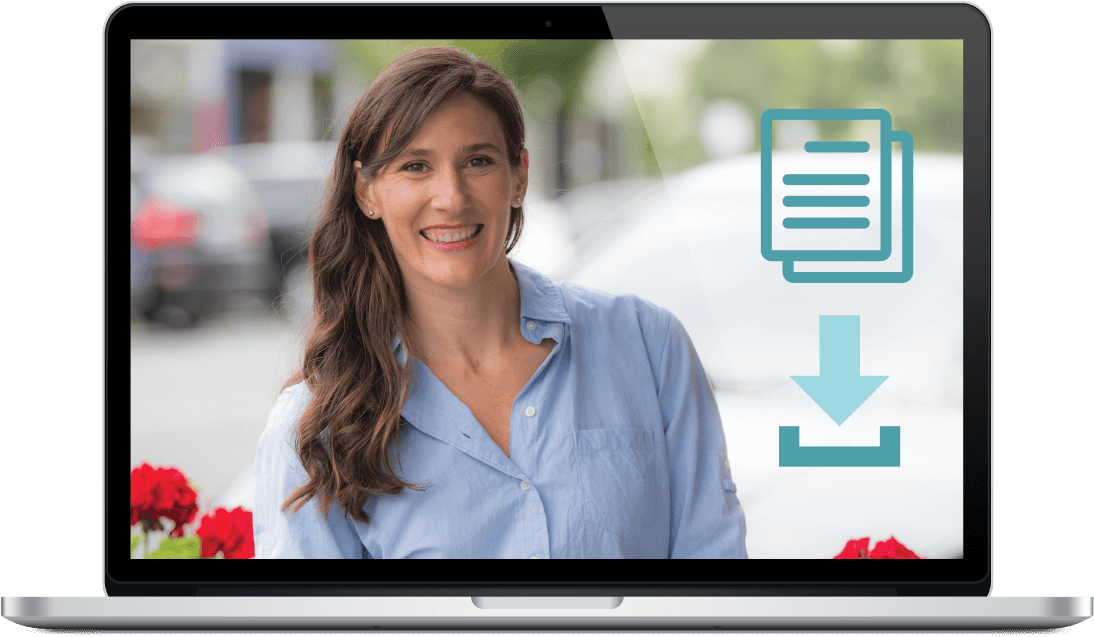 Program pathway
Feeling overwhelmed with information? Let me hold your hand and walk with you step by step throughout your pregnancy journey so that you understand the dietary changes that you need to make and why you need to make them.
8 training videos
to educate and inspire! Think of these as your weekly nutrition consultation. Watch them on your phone, device or lap top whenever suits you.
8 activity sheets
to help you turn theory into practice. This is where the magic really happens! Personalise what you learn to suit your own goals and lifestyle.
Resource bank
a collection of information sheets, check lists and articles so that you have all of the resources that you need to get results.
100% online
tired of sitting in waiting rooms, waiting to see your specialists? My program is online so that you can undertake it when and where it suits you!
"Thank you so much Melanie! Signing up for this program was one of the best things that I have done for myself and my family. Thank you for helping me find my way, for providing me with realistic advice and for being such a great source of inspiration!"
"Your motivation was infectious, and I know I will be a better mother because of this program."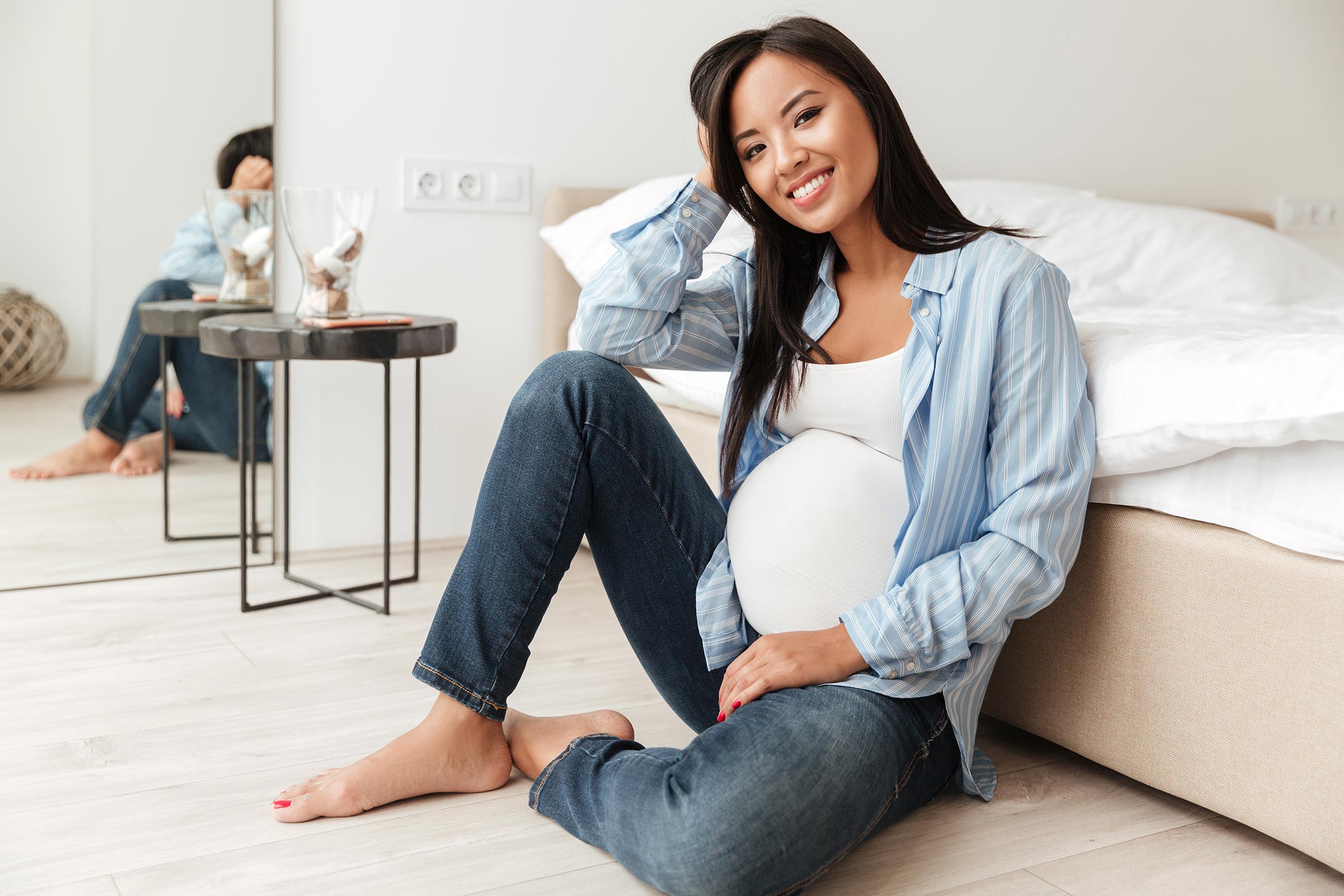 This program is designed for you!
After 15 years of working with mums-to-be, I think I have answered every dietary question there is! I get how confusing it is, how scary it can be and just how difficult it is to eat well during pregnancy. And, I see so much mis-information on the internet.
Yet, at the same time, there is never a more important time in a woman's life to eat well. That's why I designed my 8 simple steps to a healthy pregnancy. I wanted to provide:
Factual, evidence-based information so that you know that you are getting the right answers to your questions
The ability to access this program from anywhere in the world, so that you don't have to waist more time sitting in waiting rooms
A program that doesn't overwhelm you, but takes you step by step through the dietary changes that you need to make
Non-judgemental motivation and support because a nourishing pregnancy diet really will help to optimise your baby's future health
The program is valued at $1,640 (my consulting rates are $380 per hour), so you can see this is a genuine saving.
I've spent countless hours working with my team developing this program to ensure that I give you the best possible resources. I hope that you agree that it's a fantastic program, and I'd love you to recommend it to your girlfriends who are pregnant or trying to conceive.






Frequently asked questions
When does the course start and finish?
You'll have access to all of the materials from day one, so you're welcome to work through the course at your own pace and therefore start and finish at your own discretion. However, we'd recommend that you start by making a plan for when you're going to work on it. As a guide, we'd recommend aiming to get through one step per week. If you don't finish the course in the 8 weeks, don't worry, you'll continue to have access to the materials and our Live Q&A sessions there after.
What if I am unhappy with the course?
We would never want you to be unhappy! If you are unsatisfied with your purchase, contact us in the first 30 days and we will give you a full refund.
Get started now with Melanie's 8 simple steps to a healthy pregnancy
This course is designed for ultra convenience! If you're someone who's in a hurry to get started and works best taking in new knowledge at your own pace, this is the program for you.
8 step healthy pregnancy pathway
Bonus 'Health Check' module
Rebates may be available. Check with your private health insurer.